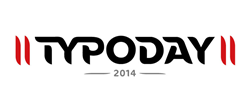 Pune, India (PRWEB) February 25, 2014
Monotype will be presenting at Typography Day 2014, an international conference devoted to addressing issues faced by type designers, type users and type educators. This year's conference theme is typography and culture. Gunnar Vilhjálmsson, senior type designer at Monotype, will present "The Ruq'ah style and its role in Arabic typography" at the Symbiosis Institute of Design in Pune, India. The presentation will take place on Sunday, March 2, 2014, at 9:45 a.m.
Vilhjálmsson will discuss how Ruq'ah developed in the hands of Ottoman authorities as one of the official scripts during the height of the empire's bureaucracy, and why Ruq'ah spread over the Arab world to become the most commonly used style of handwriting. During the presentation, Vilhjálmsson will examine Ruq'ah typefaces made in the nineteenth century and look at some of the challenges type designers had to overcome when designing a Ruq'ah typeface.
For more information about Typography Day, visit http://typoday.in/.
About Monotype
Monotype is a leading global provider of typefaces, technology and expertise that enable the best user experience and ensure brand integrity. Based in Woburn, Mass., Monotype provides customers worldwide with typeface solutions for a broad range of creative applications and consumer devices. The company's libraries and e-commerce sites are home to many of the most widely used typefaces – including the Helvetica®, Frutiger and Univers® families – as well as the next generation of type designs. Further information is available at http://www.monotype.com.
Monotype, Helvetica and Frutiger are trademarks of Monotype Imaging Inc. registered in the U.S. Patent and Trademark Office and may be registered in certain jurisdictions. Univers is a trademark of Monotype GmbH registered in the U.S. Patent and Trademark Office and may be registered in certain jurisdictions. All other trademarks are the property of their respective owners. ©2014 Monotype Imaging Holdings Inc. All rights reserved.