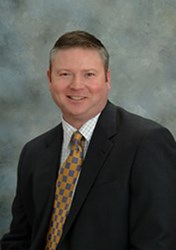 Ashville, AL (PRWEB) February 22, 2014
FOX 6 WBRC LawCallTM is a live, weekly, thirty-minute call-in show hosted by local personal injury attorneys. The show features guest attorneys from across central Alabama and highlights one call-in topic.
On February 23rd, Attorney Dennis Rushing will be discussing workers' compensation, from the injured worker's point of view. For the last 19 years, Rushing has based his practice on workmens compensation, criminal, personal injury and domestic law in St. Clair County.
Live calls will be taken on Sunday at 10:30pm (CST). Call us at 1-855-LAW-1955 during the show to ask Dennis Rushing your legal questions.
About The Law Office of Dennis Rushing, PC
Ashville Attorney Dennis Rushing believes every individual has a right to receive capable legal representation when he or she crosses paths with the law. He is a fierce advocate for his clients' rights and is dedicated to upholding the principles embodied in the American justice system. His commitment to the law and to protecting others is evidenced in the many referrals he receives from other attorneys and past clients. - For more information, please visit http://www.dennisrushinglaw.com.