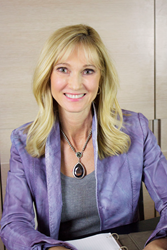 It takes a brave executive to look beyond a candidate's pedigree and focus on the art, not the science, behind hiring great people.
San Francisco, CA (PRWEB) February 25, 2014
Carolyn Carpeneti, a leading executive recruiter who has helped build out leadership teams at such iconic brands as Williams-Sonoma, Levi Strauss, Puma, University of Phoenix and Mint.com, announces today the release of a series of short videos examining the executive recruiting business.
The newly published videos include "The Traditional Executive Search Model is Broken," "Executive Recruiting: The Art vs. The Science," and "Questions to Ask When Hiring an Executive Recruiter." All the videos can be found at http://carpeneti.com/about.
As founder of the Northern California-based firm Carolyn Carpeneti & Company, Carpeneti has partnered with companies spanning the spectrum of large global brands to small, developing start-ups.
Carpeneti works closely with CEOs to scale their executive teams and drive full corporate build-outs. She also coaches executives and teams on how to create inspiring corporate cultures that flourish and drive growth throughout an organization.
Carpeneti believes that a successful executive placement happens when you prioritize personality and cultural fit above experience and education. "It takes a brave executive to look beyond a candidate's pedigree and focus on the art, not the science, of hiring great people."
In her executive recruiting work Carpeneti also explores the impact of positive energy in corporate cultures. Carpeneti comments that while "talking about the power of positive energy treads perilously close to 'new age' speak, it is an extremely worthwhile examination as the presence of positive energy can single-handedly transform companies."
She adds, "I believe that positive energy inspires people to try and do more. It gives people the passion to unite to do things otherwise thought impossible. There are enormous successes that come from organizations performing at their optimum, with their leadership positively focused and their employees thriving."
Through speeches, panels and workshops, Carpeneti's engaging techniques have influenced numerous leaders on how to successfully grow their business, hire game-changing talent and unleash positive energy in their organizations.
About Carolyn Carpeneti
Through her firm, Carolyn Carpeneti & Company, Carolyn Carpeneti has worked with an extensive range of consumer and retail companies spanning large multinational firms, early- and mid-stage start-ups. She specializes in collaborating closely with CEOs and their teams to build out their organizations with visionary, senior executives in marketing, sales, finance, business development and human resources.
In addition to executive level recruiting, consulting and long-term executive search solutions for companies, Carpeneti also works as an Advisor to private equity firms to guide them in the recruitment of strategic advisers, industry experts and Board members. Moreover, she provides human capital due diligence for private equity and venture capital firms before and after the acquisition phase.
Prior to her career as an executive recruiter, Carpeneti founded a high-profile event production and fundraising firm. Carpeneti worked on the production of a number of prestigious, large-scale events such as the 2000 San Francisco X-Games. She also created the annual Women's Conference, with an attendance of 5,000+ that featured renowned speakers such as Oprah Winfrey, Suze Orman and Madeleine Albright, and focused on changing the lives of others through inspiration and positive energy.
Carolyn Carpeneti currently lives in the Northern California. She is a frequent speaker to corporations and associations on human capital and talent acquisition. You can learn more about Carolyn Carpeneti at http://www.carpeneti.com. Additional video clips may be found at http://www.YouTube.com/user/carolyncarpeneti. You can also follow her on Twitter @CCarpeneti.