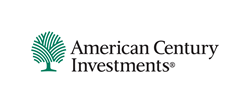 KANSAS CITY, Mo. (PRWEB) February 25, 2014
American Century Investments has promoted Miguel Castillo from senior fixed income trader to portfolio manager on the Fixed Income Rates and Currency Team.
Castillo will serve as a co-portfolio manager on the following strategies:

U.S. Inflation-Adjusted Bond (Inflation-Adjusted Bond fund)
U.S. Short Duration Inflation Protection Bond (Short Duration Inflation Protection Bond fund)
U.S. Inflation Protection Bond (VP Inflation Protection Bond fund)
U.S. Intermediate Government Bond (Government Bond fund)
U.S. Short-Term Government Bond (Short-Term Government Bond fund)
U.S. Core Fixed Income (Diversified Bond fund)
U.S. Short Duration Bond (Short Duration Bond fund)
U.S. Core Plus Fixed Income (Core Plus Bond fund)
Castillo, 37, joined American Century Investments in February 2008 as a portfolio research analyst in the Portfolio Advisory Group, supporting the firm's fixed income discipline. He was promoted to fixed income trader in June 2008. Prior to joining American Century, Castillo was a fixed income trader with Banco de Mexico, where he was involved in the implementation of monetary policy. He has worked in the investment industry since 2002. He earned a bachelor's degree in banking and finance from Escuela Bancaria Y Comercial, Mexico City and a master's degree in business administration from the University of Minnesota.
American Century Investments is a leading privately held investment management firm, committed to delivering superior investment performance and building long-term client relationships since 1958. Serving investment professionals, institutions, corporations and individual investors, American Century Investments offers a variety of actively managed investment disciplines through an array of products including mutual funds, institutional separate accounts, commingled trusts and sub-advisory accounts. The company's 1,300 employees serve clients from offices in New York; London; Hong Kong; Mountain View, Calif. and Kansas City, Mo. James E. Stowers Jr. is founder of the company and Jonathan S. Thomas is president and chief executive officer. Through its ownership structure, more than 40 percent of American Century Investments' profits support research to help find cures for genetically-based diseases including cancer, diabetes and dementia. For more information, visit http://www.americancentury.com.
# # #
You should consider the fund's investment objectives, risks, and charges and expenses carefully before you invest. The fund's prospectus or summary prospectus, which can be obtained at americancentury.com, contains this and other information about the fund, and should be read carefully before investing.
American Century Investment Services, Inc., Distributor
©2014 American Century Proprietary Holdings, Inc.