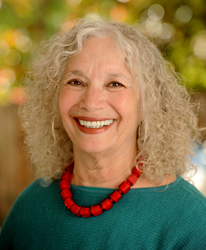 For many women, what shows up in divorce is the mindset of "scarcity" - not enough money, power, control, courage or confidence to speak up for themselves.
Oakland, CA (PRWEB) February 28, 2014
Many clients in the Divorce process find themselves in a place where they feel out of control, overwhelmed, and in a desperate state. Especially for women, what shows up in divorce is the mindset of "scarcity" - not enough money, control, courage or confidence to speak up for themselves. What they commonly say is that they have lost their power and cannot make their needs, wants, or concerns known. They fear that they will be left in a position that will make it difficult to earn a living, take care of their kids, and generally NOT feel good about themselves. They are overwhelmed by all the Scarcity, not just financially, but in all aspects of their lives. This is a "mindset": the way we choose to see the world. Through partnership in divorce coaching, they transform this non-productive mindset.
Merry Berger, by being certified as a divorce coach has expanded her life coaching practice BREAKTHROUGH COACHING to include all aspects of high conflict divorce and relationship coaching. Merry's practice focuses on making the shift from Scarcity to Abundance thinking. Her clients come to see that even though divorce is difficult, they can reach abundance, learning to make their needs/demands known: first to themselves, then to the professionals on their team, and lastly to their soon-to-be ex-spouses.
She shares this example of one client's experience: "My client said, 'I need more money.' She devised two plans to make more money. Neither plan worked out to produce the money she needed. She was distressed, upset, and said 'I just cannot make this happen. I have no money!' Yet she had just received an enormous amount of money from an unexpected source. However, her thinking had become 'cloudy' which can easily happen while navigating the Divorce process. She didn't recognize this unexpected money was the money she needed to make ends meet right now! Once she shifted her thinking to 'I have enough right now', she was able to shift her thinking and emotions to ' I have an abundance of money to get me through.' With that shift, she moved into Abundance not only with money, but in seeing that in many other ways she had what she needed to make her life work!"
Merry gives us some insight into her motivation for becoming a divorce coach: "After going through a grueling divorce without any support for myself or my child, I am dedicated to make the divorce process one where an individual can learn how to navigate this most difficult time in a way that sets the stage for the next, new, exciting vision for one's life. And I can see that divorce coaching is the new frontier for helping a client be their 'best self' during the process."
Breakthrough Coaching clients can meet face to face with Merry in both Oakland CA and in Sarasota, FL; and by telephone or SKYPE from other locations.
Merry Berger has a BA in Psychology, is a Licensed Yoga Teacher, a Business Entrepreneur, has been a Program Leader for Landmark Education and is the founder of Breakthrough Coaching. To earn her CDC Certified Divorce Coach® certification, Merry participated in a live webinar twice a week for 15 weeks/56 hours which included instruction from certified coaches and five of the key professionals associated with the divorce process: lawyer, therapist, certified divorce financial adviser, family mediator, and child psychologist/parenting counselor.
CDC College for Divorce Coaching® and Divorce Coaching, Inc., a Florida Corporation provides CDC Certified Divorce Coach® training and certification for those engaged in the profession of divorce coaching. Approved as a Continuing Coach Education Provider through the International Coach Federation (ICF), the CDC Certified Divorce Coach® Program maintains the standards of the ICF and additional professional standards developed through the CDC Board of Standards®. For more information, visit http://www.certifieddivorcecoach.com.