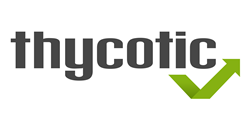 Roughly one in five (19%) RSA attendees surveyed indicated that they would still hire Edward Snowden, if given the opportunity.
RSA Conference, San Francisco and Washington, DC (PRWEB) February 28, 2014
Thycotic Software, a provider of smart and effective privileged account management solutions for global organizations, today announced the results of a survey of 341 RSA Conference USA 2014 attendees, conducted between February 23rd and 25th in San Francisco, which found that fewer than half (48%) of surveyed attendees feel the NSA overstepped its boundaries in its surveillance of U.S. citizens. Following widespread criticism of the agency in keynote speeches, this data indicates that many security professionals consider its actions necessary to U.S. cyber defense.
At the same time, three quarters (75%) of respondents, regardless of their stance on the NSA, think those who boycotted RSA Conference this year have a right to their opinion, and 9% had even contemplated joining them. Only 17% say those who boycotted RSA are attention seekers.
The survey also uncovered widespread belief that abuse of privileged access occurs within attendees' organizations. Only 19% of respondents are confident that such access, often referred to as the "keys to the kingdom," is used properly. In what may signal a resignation to this reality, roughly one in five (19%) RSA attendees indicate that they would still hire Edward Snowden, given the opportunity.
Other key findings from the survey include:

Of the 52% of respondents who did not indicate that the NSA overstepped its bounds, 21% believe that the government needs to be aware of citizens' communications data in order to better protect them from terrorist activity, and 31% say they are conflicted about the issue, and that while they have nothing to hide, they are concerned about a loss of privacy.
Alternatively, 48% of respondents unequivocally say the NSA did overstep its bounds in its surveillance of U.S. citizens.
61% of respondents acknowledge that they either know that employees within their company have abused privileged access (24%) or that it is likely that they have (37%). Another 20% are unsure if this has happened.
"Regardless of where you stand on the issue, the attention around Edward Snowden's alleged disclosures last year has raised major concerns worldwide around the risk posed by insiders who have access to privileged account passwords," said Jonathan Cogley, founder and CEO of Thycotic Software. "It's disheartening to hear that so many RSA attendees think privileged abuse is happening within their companies, and it goes to show that there is a need to be more vigilant than ever when it comes to managing and tracking who has access to privileged accounts and sensitive data. Regardless of intention, data breaches always have the potential to devastate a company's reputation and create a significant drain on resources."
For more information on Thycotic Software's flagship privileged identity management solution, Secret Server, or to sign up for a free trial, please visit: http://www.thycotic.com/products_secretserver_overview.html or find the company in booth #415 at RSA Conference this week.
About Thycotic Software
Thycotic Software, Ltd. deploys intuitive, reliable solutions that empower companies to remove the complexities associated with proper control and monitoring of privileged account passwords. A 2013 Inc. 5000 company, Thycotic is trusted by more than 100,000 IT professionals worldwide – including members of the Fortune 500, enterprises, government agencies, technology firms, universities, non-profits, and managed service providers. To learn more, please visit http://www.thycotic.com.
For further information, please contact:
Michelle Barry
Davies Murphy Group for Thycotic Software
thycotic(at)daviesmurphy(dot)com
781-418-2463