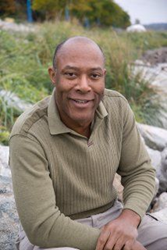 If you have mild Alzheimer's, which is the cause of dementia in about 65% of the population, then you have a better chance of some level of reversal of the disease. ~ Bill Lawrence
Vancouver, British Columbia (PRWEB) February 27, 2014
In the podcast, Erik Reynolds interviews Bill Lawrence, Founder of HealthTraits.org, to discuss the importance of understanding dementia and how to recognize the signs and symptoms of the disease and what preventable measures can be taken now to combat it.
According to a 2013 Alzheimer's Association report*, Alzheimer's Disease is the sixth-leading cause of death and 1 in 3 seniors dies with Alzheimer's or another dementia. In 2012, this devastating cognitive, and often mis-understood illness consumed 17.5 million hours of unpaid caregiver's time valued at more than $216 billion.
In the podcast, Mr. Lawrence offers hope for people with mild cases of Alzheimer's. During the interview he stated, "If you have mild Alzheimer's, which is the cause of dementia in about 65% of the population, then you have a better chance of some level of reversal of the disease." This glimmer of hope is not only an encouragement for current dementia patients, but also for those seeking to take action to stave off the disease.
The podcast addresses some of the non-genetic things that can lead to dementia and how to avoid them. The interview also addresses some important topics such as nutrition and what good and bad minerals and vitamins have a direct impact on dementia in either contributing to the disease or in helping to prevent it.
Mr. Lawrence provides some insightful tips along with supporting evidence for the link between dietary habits and dementia. "Inflammation activation from even a dietary component," states Mr. Lawrence, "such as those people who have allergies to gluten, can trigger the effects of dementia." In the interview, Mr. Lawrence discusses the relationship between environmental toxins and antioxidants and the important role antioxidants play in slow oxidative damage to the body that can lead to many problematic health issues, including dementia.
About Bill Lawrence
Bill Lawrence was born and raised in Toronto Canada. He excelled in math and science as a youth to the point of it becoming a passion, and it became obvious that his future would be forged in fact and grounded in reality-based problem-solving. This love for math and science (as well as a talent for football) carried him to Simon Fraser University in Burnaby (just outside of Vancouver) BC, where he received a BSc in Biochemistry, and later an MBA from City University in Seattle, WA.
About HealthTraits.org
HealthTraits.org is a website that offers information on health and wellness. The website also features a high quality glutathione supplement called SynergiaGSH which founder, Bill Lawrence, helped formulate and bring to market. Learn more by visiting http://www.healthtraits.org or follow the HealthTraits podcast on Spreaker Web Radio at http://www.spreaker.com/show/healthtraits .
Full Podcast:
http://blog.healthtraits.org/healthtraits-episode-6-recognizing-and-combating-the-signs-of-dementia/
Citation:
*http://www.alz.org/downloads/facts_figures_2013.pdf
##
Contact Information
Contact: James Martell, VP of Business Development
jambMEDIA, Inc
Phone: (604) 535-6352
Email: james.martell(at)jambmedia(dot)com