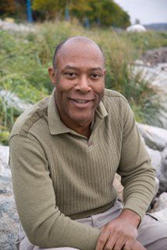 The more glutathione that you have in your body, the more that you can bind and reduce free radicals that actually lead to cell damage and cell death. ~ Bill Lawrence
Vancouver, BC (PRWEB) March 03, 2014
In Erik Reynolds' recent interview with Bill Lawrence, Founder of HealthTraits, Mr. Lawrence addressed the effects of some metals on the brain and how those metals contribute to the onset of Alzheimer's Disease and dementia. Mr. Lawrence stressed the importance of increasing one of the human body's own antioxidants, in particular the antioxidant glutathione, for combating these types of diseases that affect one in every eight older Americans.
In this podcast, Mr. Lawrence clarifies the difference between dementia, which is classified as a group of symptoms, and Alzheimer's Disease. Mr. Lawrence then addresses the physical components that lead to brain cell deaths that serves as the foundation for Alzheimer's Disease and dementia to occur. "It really all starts in a part of the brain known as the hippocampus, the part of the brain that forms ideas and the initial stages of memory," says Mr. Lawrence.
Alzheimer's Disease begins very gradually in the hippocampus and as the disease progresses, it goes to different parts of the brain, producing the various degrees of dementia. "If you are able to inhibit or slow it down," states Mr. Lawrence, "if you are able to catch it early, then you are able to reduce the chances of beta-amyloid plaque formation in the microtubles of the brain. The heavy metal-beta-amyloid plaque complexes can restrict or cut off the oxygen and nutrient supply in the brain."
One of the leading causes for brain cell damage is the accumulation of heavy metals and free radicals, that are responsible for damaging cells and causing Alzheimer's and dementia. During the podcast interview, Mr. Lawrence explains how heavy metals contribute to the formation of beta-amyloid structures that prevent vital nutrients from reaching and repairing the damaged cells. He explains how antioxidants such as glutathione, considered the 'Mother of Antioxidants,' is naturally produced in our bodies, but over time diminishes.
"The more glutathione that you have in your body, the more that you can bind and reduce free radicals that actually lead to cell damage and cell death," says Mr. Lawrence. "Glutathione is at its peak when we are in our teens. We lose about 6% to 8% every five years so we need to increase this antioxidant through supplementation."
The podcast interview explains various ways to increase the levels of glutathione without losing its desired affects.
Listen to the full podcast here: http://www.spreaker.com/user/5692555/natural-treatments-for-alzheimer-s_1.
About HealthTraits.org
HealthTraits.org is a website that offers information on health and wellness. The website also features a high quality glutathione supplement called SynergiaGSH which founder Bill Lawrence helped formulate and bring to market. Learn more by visiting http://www.healthtraits.org or follow the HealthTraits podcast on Spreaker Web Radio at http://www.spreaker.com/show/healthtraits.
Contact Information
Contact: James Martell, VP of Business Development
jambMEDIA, Inc.
Phone: (604) 535-6352
Email: james.martell(at)jambmedia(dot)com