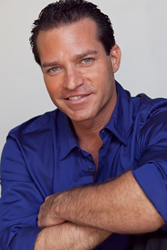 TMZ has massive reach and influence; if this powerful news team shined a negative light on smokers, it could create a new norm in America, positioning the act of smoking as a thing of the past, and possibly even influencing the rest of the world.
Los Angeles, CA (PRWEB) March 05, 2014
Freedom Laser Therapy, the nation's leading nicotine addiction clinic based in Los Angeles, has been helping smokers and celebrities overcome their battle with cigarettes for over a decade. Freedom, best known for launching a three year unforgettable radio campaign featuring Founder Craig Nabat and America's top radio personality Howard Stern, advertisements also ran with renowned DJ, reality star and former child actor Danny Bonaduce. Both star driven promotions helped Freedom attract a large celebrity clientele and ultimately led to thousands of smokers quitting smoking with Freedom.
Freedom Laser Therapy has participated in countless celebrity gifting suites for the Oscars, Grammys, Emmys, and American Music Awards. The purpose was to educate Hollywood's elite about laser & light technologies, which Freedom uses as nicotine free and non-invasive smoking cessation methods intended to alleviate withdrawal. As a well-known nicotine addiction expert, Nabat became a regular contributor for celebrity gossip blogger Perez Hilton's website fitperez.com, which focuses on fitness, health, and celebrities. Nabat deliberately chose to established Freedom in Hollywood California to attract celebrities. His goal has always been to change the public's perception about smoking and influence people like Harvey Levin to take action by promoting a powerful anti-smoking message to the masses...particularly to the younger generation.
Nabat, frustrated by witnessing the repopularization of smoking with electronic cigarettes took his mission to new heights. In a Radar Online report dated October 18th, 2013, the entrepreneur created a fervor when he made a public offer of $1 million to actress, model, author, and current host of ABC's The View, Jenny McCarthy, to remove herself as the spokesperson for Blu e-Cigs and instead promote his Freedom Quit Smoking System - America's nicotine free and all natural way to quit smoking. Thankfully Nabat's prayers were answered, as of March 4th, Reuters reported the Los Angeles City Council voted unanimously to ban the use of electronic cigarettes, popularly known as "vaping," from restaurants, bars, nightclubs and other public spaces within the nation's second-largest city.
During a recent TMZ Hollywood bus tour with his niece and nephew, Nabat learned from TMZ tour coordinator Alex Gettlin that "[his] boss Harvey hates smoking, and [Nabat] should contact him about [his] mission to help people quit smoking." Nabat immediately knew that Levin, the Godfather of Celebrity Journalism, is the ideal individual to help further Freedom's mission and spread its anti-smoking message to the world.
Harvey Levin's TMZ creation is a guilty pleasure for millions and has become a mainstream news source. According to [Quantast, TMZ.com receives 23.3 million monthly views domestically and 30.4 million globally. This has earned TMZ.com an Alexa rank of 84th in the U.S. Broadcasting & Cable reported TMZ Live, the syndicated television show, reaches 2.7 million viewers each day.
Freedom asks, "If TMZ and Harvey Levin are exposing celebrities for their salacious behavior who at times, irresponsibly drink alcohol, drive recklessly and abuse drugs; why wouldn't they target smokers who are ingesting a deadly product, which contains a multitude of harmful chemicals (including nicotine- the most addictive substance known to man) to their hit list?"
Nabat offers Levin the opportunity to send a dozen Freedom Quit Smoking System kits to smokers interested in quitting to kick off his campaign to free the world from nicotine addiction. Nabat asks himself, "What would Harvey Levin do if he realized he had the power to free millions of people from the shackles of nicotine addiction?"
Corporate Information:
Freedom Laser Therapy, established in 2003, has treated tens of thousands of smokers and helped them overcome their nicotine addiction. After a decade of research and clinical experience in smoking cessation, President and Founder Craig Nabat invented the innovative Freedom Quit Smoking System—a 10-day nicotine free and all natural program developed for at home usage—to free smokers from nicotine addiction and change peoples' lives. Freedom is actively seeking out corporations committed to assisting their employees in becoming smoke free. Nabat is often seen in interviews and media appearances voicing his firm stance against nicotine.