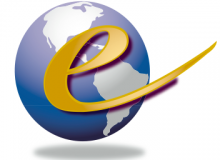 The system is very user friendly! Much different than what I was used to! - J. Haynie, Haynie Utility Construction
Decatur, TX (PRWEB) March 12, 2014
Delivering an all-new training experience, including interactive decision-making scenarios and integrated video, ENERGY worldnet, Inc., today announced the release of "eli," its groundbreaking training application that's engaging and boasts a dramatically improved training experience for operators and contractors in the oil and gas industry.
The program creates real-life, decision-making scenarios where the trainee must choose the correct answer. In addition, interactive glossary, specific terms, quizzes and feedback round out the trainees' experience. How-to videos provide the student in-the-field understanding on both the PC and Mac platforms.
The results for EWN's 2013 business year report a record-breaking year of growth in addition to impressive training program results. The best in technology and programs, supported by exemplary customer support, ENERGY worldnet, Inc., is committed to providing regulatory compliance solutions to the oil, gas, utility and energy industries by supplying superior technology, quality education and content, plus unrivaled customer service. The yearly results produced an astounding array of results:

Support provided for over five million training, qualification and compliance records
EWN provided services for over 60,000 workers
EWN offered over 80 new safety and industry courses in addition to their 229 training courses in English with written exams
EWN created 133 Spanish language training courses/exams in Spanish
Computer-based training courses for each API 1161 Liquid Task
Enhanced Learning Initiative ("eli") was implemented and released- EWN's interactive course player
PEP (Performance Evaluation Process) was launched with over 400 documents available for completing online evaluations in the field with a tablet or smart phone instantly and securely recording results
EWN published over 60 OSHA Safety Awareness Training Courses with written evaluations in addition to OSHA 10 & OSHA 30 Training Program
"We have over 1,400 companies using our services today. We are continuously publishing new courses and improving the technology experience of our customers. We are fiercely passionate about our customer service and we work with them as partners," stated Geoffrey Isbell, Chief Operating Officer, ENERGY worldnet, Inc.
About ENERGY worldnet, Inc.
ENERGY worldnet, Inc., headquartered in Decatur, Texas, has been providing outstanding training to operators and contractors in the oil, gas and energy industries since 1994 with emphasis on regulatory compliance, record management, operational and safety training solutions. For more information about ENERGY worldnet, Inc., visit http://www.energyworldnet.com or call 1-855-396-5267.