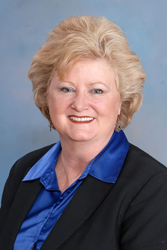 Leadership is broken. In fact, it is badly broken and the costs are staggering.
Tulsa, OK (PRWEB) March 11, 2014
Nancy Parsons, President of CDR explains, "There is an elephant in the room that most executives often elect to ignore. The truth is that leadership is broken. In fact, it is badly broken and the costs are staggering." Parsons cites that

CDR's Executive Briefings are best suited for senior executives and leadership teams who have two key traits: courage and compassion. CDR's methodology includes:
1. helping executives understand why the problem exists
2. clarity around what makes the problem so pervasive and why no organization is immune
3. conducting straightforward and accurate diagnostics; and,
4. providing real solutions that produce sustainable results.
While this deep-rooted, systemic leadership problem is costing companies billions of dollars annually, Parsons sees the problem as a tremendous opportunity for those companies led by bold executives who are willing to stop the costly bleed and to do a "talent turnaround."
According to Parsons, "The way leadership is done today – selection, promotions, development and rewards -- has not changed substantially since the beginning of time. While the semantics and the packaging have evolved considerably, the fundamental approaches for how organizations deploy and reward their leadership talent is still in the dark ages." Simply put, "Would anyone knowingly buy new capital equipment costing tens of millions of dollars that only worked 25% to 50% of the time? The answer is clear -- businesses cannot afford to tolerate this costly drain caused by leadership ineffectiveness."
The solution to turn this leadership dilemma around is not as painful as one might think. It requires: 1) principled leadership, 2) fit-for-leadership/authentic leader deployment based on diverse competencies, 3) leadership coaching/training, and 4) accountability. CDR is offering these confidential Executive Briefings for senior executive teams and boards of directors so they can see how their own organizations stack up.
CDR Assessment Group, Inc. was founded in 1998 and provides break-through assessments, executive coaching and consulting, leadership development and talent management services for global clients. In addition, CDR offers an Executive Team Performance Forecast designed for start-ups, venture capitalists and investors. CDR's clients can be found in all sectors: financial services, technology, health care, pharmaceutical, medical device, transportation, energy, chemical, communications, hospitality, retail, service, manufacturing, federal government and academia. Also, CDR has over 100 affiliated and certified executive coaches and consultants who provide services worldwide. In 2013, the CDR-U.com corporate university site was launched. CDR is a WBENC nationally certified women owned and operated corporation. Parsons is also a member of The Alexcel Group, an elite international alliance of highly experienced consultants and executive coaches.
For confidential inquiries and to schedule a CDR Executive Briefing, email cdrinfo(at)cdrassessmentgroup(dot)com or call 918.488.0722.