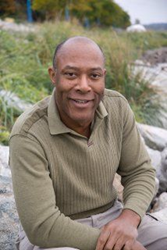 A glutathione supplement is a very effective way and an alternative to mainstream medications for combating Alzheimer's Disease and dementia. ~ Bill Lawrence
Vancouver, British Columbia (PRWEB) March 08, 2014
In a recent podcast, Erik Reynolds interviews Bill Lawrence, Founder of HealthTraits.org, who addresses concerns about medications regularly given to patients with Alzheimer's Disease. Mr. Lawrence stressed the importance of understanding that some medications given to Alzheimer's patients have side effects that can provide symptoms similar to the disease itself.
In this podcast, Mr. Lawrence discusses the importance of understanding the side effects that a lot of the medications given to patients with Alzheimer's disease might have. "There are a number of side effects associated with these types of drugs," says Mr. Lawrence. "These drugs aren't really a cure for Alzheimer's Disease, but they help to delay the onset of further symptoms. Unfortunately, for the patients diagnosed with early Alzheimer's Disease, the medications given to them have side effects that include nausea, vomiting, diarrhea, and loss of appetite."
In the interview, Mr. Lawrence continues to explain that medications given to patients in the late stages of Alzheimer's Disease have even greater side effects. "These medications have side effects that include headache, constipation, dizziness, and confusion. So you have a disease that starts to break down and destroy certain components within the brain and you're adding a drug that contributes to that level of confusion. It is hard to deal with on a regular basis. That is the problem with some of these drugs."
Mr. Lawrence offers an alternative with the use supplements that have little or no side effects. "There are a number of non-mainstream medical alternatives that come into play for combating Alzheimer's Disease and dementia. A lot of research has been done on using medium chain triglycerides and ketones by Dr. Mary Murray. These triglycerides and ketones offer an alternative energy component to get across the blood-brain barrier and into the brain allowing for increased nutrition to those brain neurons. This provides for reduced and sometimes a reversal of dementia."
One way to increase triglycerides is through the intake of coconut oil, which is very popular on the Internet now as an alternative. Another great way is through the component glutathione, which is produced naturally in the human body, but unfortunately decreases tremendously as we age. "We lose about 6% to 8% per year as we age," says Mr. Lawrence. "A glutathione supplement is a very effective way and an alternative to mainstream medications for combating Alzheimer's Disease and dementia."
About HealthTraits.org
HealthTraits.org is a website that offers information on health and wellness. The website also features a high quality glutathione supplement called SynergiaGSH which founder, Bill Lawrence, helped formulate and bring to market. Learn more by visiting http://www.healthtraits.org or follow the HealthTraits podcast on Spreaker Web Radio at http://www.spreaker.com/show/healthtraits.
Listen to the full podcast here: http://blog.healthtraits.org/medications-to-treat-alzheimers/.
For more information on high quality glutathione supplement, SynergiaGSH, please visit: http://www.healthtraits.org/glutathione-supplement/.
Contact Information
Contact: Bill Lawrence, HealthTraits.org Founder
HealthTratis c/o Acorn Asset Management Inc.
Email: customerservice(at)healthtraits(dot)org
Contact: James Martell, VP of Business Development
jambMEDIA, Inc.
Phone: (604)-542-0747
Email: james.martell(at)jambmedia(dot)com