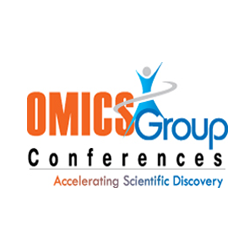 4th International Conference on Clinical & Experimental Cardiology will be held from April 14-16, 2014 at San Antonio, USA.
Los Angeles, CA (PRWEB) March 07, 2014
The 4th International Conference on Clinical & Experimental Cardiology, an OMICS Group Conference, will be held from April 14-16, 2014 at Hilton San Antonio airport, USA. Cardiology-2014 will be a two day event.
Dr. Gedela, Managing Director, OMICS Group International, addressed that "Cardiology-2014 should be designed to provide diverse and current education and to keep medical professionals abreast of the issues affecting the prevention, diagnosis and treatment of cardiovascular disease. This three-day should provide an overview of current problems in cardiovascular medicine and surgery."
Based on above principles, the organizing committee of Cardiology-2014 decided the theme of the conference to be - Novel Perspectives on Clinical Cardiology and Cardiac Surgery. This theme is reported to be supported by OMICS Publishing Group open access journals.
OMICS Group, said that Cardiology International Conference 2014 will be attended my many eminent keynote speakers and some of the names will include Bradley Field Bale, Bale/Doneen Method, USA; Richard J. Frink, Heart Research Foundation of Sacramento, USA; Karlheinz Seidl, Klinikum Ingolstadt, Germany, Louis Samuels, Thomas Jefferson University School of Medicine, USA; Yoshiaki Omura, New York Medical College; Noemi Csaszar-Nagy, National Center for Spinal Disorders; and Anastasia Susie Mihailidou, Royal North Shore Hospital.
Cardiology International Conference 2014 organizing committee said that the conference will also host Young Researchers Forum which will provide young researchers with the possibility to meet and discuss research topics and methodologies, share and develop ideas, learn from each other and gain knowledge from senior researchers. Apart from this there will be Poster Competition to encourage students and recent graduates to present their original research which will be later published in the OMICS Group Journals.
The scientific program of Cardiology-2013 is said to gather visionaries to promote research discussions and presentations to evolve many thought provoking strategies on lipid and hypertension guidelines, GI disease, PAD, and mitral and aortic valve disease.
"Cardiology-2013 was truly a great success. The conference was enriching with the newest research being done all over the world. Thank you for the excellent organization" reported Dr. Marlene Shehata, Marlene Shehata Pharmaceuticals, Canada.
OMICS Group international medical conference, Cardiology-2014 is also reported to include important session tracks like Heart Diseases, Congenital Heart Diseases, Cardiac Therapeutic Agents, Biophysics and Systems Biology, Interventional Cardiology, Cancer and Heart, Current Research in Cardiology, Cardiac Surgery.
In addition to this, OMICS Group International organizes more than 100 international scientific conferences and publishes around 350 open access scholarly journals. OMICS Group organizes medical conferences, pharmaceutical conferences, and life science and engineering conferences also.
Cardiology-2014 organizing committee declared that the conference will schedule and coordinate meetings experts in important subjects like Pediatric Heart Diseases, Heart diseases, Cardiomyopathy, Angiogenesis, Cardiac Rehabilitation, Pacemakers, Statin Therapy, Pulmonary Stenosis, Atrial Fibrillation and Electrocardiography.
Anyone interested in attending the conference or for more information related to the subject of this release can contact:
cardiology2014(at)omicsonline(dot)us
Tel- 1-888-843-8169
Visit for more information on conference: http://cardiology2014.conferenceseries.net/
Organizer's office:
5716 Corsa Ave, Suite110
Westlake, Los Angeles
CA-91362-7354, USA