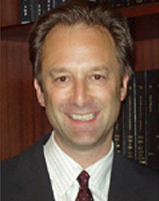 Nothing can fix the damage done, but we will continue fighting to help these men and women reclaim their lives and get the help that they need and deserve
New York, NY (PRWEB) March 07, 2014
The New York law firm of Barasch McGarry Salzman & Penson has fought hard to have the Victim Compensation Fund recognize the mounting scientific evidence showing that World Trade Center toxic dust was responsible for more than just respiratory and gastrointestinal illnesses.
In addition to the 62 cancers currently covered under the 9/11 Zadroga Act, the Scientific Technical Advisory Committee (STAC) has just recommended adding four more cancers that have been linked to Ground Zero exposure. The cancers are those affecting the pancreas, cervix, brain and testicles. Since Congress passed the 9/11 Zadroga Act in 2011, the STAC has recommended the inclusion of certain cancers, including prostate cancer, based upon medical evidence demonstrating a significant increase in those diseases in people exposed to toxins at Ground Zero. So far, the National Institute of Health (NIH) has accepted all of the STAC's recommendations. As to the four proposed additions, a mandatory 60-day comment period is now underway, after which the NIH will issue a decision.
Uniformed Firefighters Association Health and Safety Officer Gerard Fitzgerald said the decision affects over a dozen former firefighters and their families, though many other first responders, residents and workers in lower Manhattan stand to benefit from the inclusion of these cancers.
Barasch McGarry Salzman & Penson is one of the leading law firms fighting for treatment and compensation for firefighters, first responders and families of those affected by the 9/11 attacks.
"We are beyond proud to have lobbied Congress to reopen the Victim Compensation Fund and advocate for the James Zadroga family," said firm partner Michael Barasch. "9/11 victims have suffered terribly. Nothing can fix the damage done, but we will continue fighting to help these men and women reclaim their lives and get the help that they need and deserve."
Unfortunately, the Victim Compensation Fund is scheduled to close in 2016. Barasch and others say the $2.7 billion allocated by Congress for the Fund may not provide enough compensation for all of the victims, now that so many cancers have been linked to the toxic dust.
Barasch said, "This is welcome news – except I fear that there's not going to be enough money to fairly take care of everyone who is sick and deserves compensation. But, we had no chance of winning the battle to get more funding without scientific evidence and the medical community on board. Now that we have it, we have a real chance."
Barasch McGarry Salzman & Penson represents nearly 10,000 claimants in the reopened Zadroga Victim Compensation Fund.
About Barasch McGarry Salzman & Penson
Barasch McGarry Salzman & Penson fights tirelessly for injured firefighters and victims of accidents to help them get the compensation they deserve.
As a prominent New York firm concentrating in the areas of personal injury, wrongful death, and firefighter rights, the firm serves all five boroughs and Westchester, Long Island, Rockland, Putnam and Orange counties.
In addition to representing the 9/11 community, the firm handles cases involving many forms of personal injury, including:

Motor vehicle accidents
Bus and railroad accidents
Pedestrian and bicycle accidents
Construction accidents
Firefighter injuries
Products liability
Premises liability
For more information about the firm or World Trade Center illness compensation, visit http://www.post911attorneys.com or http://www.wtc-illness.com, or call 877.WTC.0911.