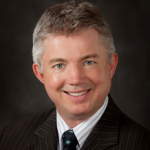 The ultimate goal is to educate and support the public with evidence-based information.
Surrey, BC (PRWEB) March 15, 2014
jambMEDIA announces the launch of the Oral Health show on LocalWebRadio.fm/peninsula hosted by Dr. Norm Ickert of Ickert Dental Implant Centre in Langley, BC, Canada.
The weekly episodes are delivered through Local Web Radio and are in keeping with the content delivery services agreement recently announced between the two companies. The Oral Health show and every episode are produced and distributed by jambMEDIA services and showcased on their White Rock/South Surrey podcast station.
"Local Web Radio dentistry podcasts, provide the ability to share our philosophy, knowledge and experience in a genuine fashion," says Dr. Ickert, founder of Ickert Dental Implant Centre. "The ultimate goal is to educate and support the public with evidence-based information, as much as possible, allowing them to make good decisions with matters related to their oral health," states Dr. Ickert.
Each episode contains relevant dental health information and targets patients in the White Rock and South Surrey region. The Oral Health Podcast is also distributed to the Dental Centre community and reaches regions across Vancouver including Langley, Richmond, Delta, Surrey, Cloverdale, Abbotsford and Chilliwack.
"We are pleased to partner with Dr. Ickert and his team to offer such rich dental health information to our community," states Mike McLean, CEO of jambMEDIA. "His professional yet personal approach as a leading expert in dental treatment is one of our most popular podcast shows," says Mr. McLean.
About Ickert Dental Implant Centre
The Ickert Dental Implant Centre is located in Langley, British Columbia, Canada and provides dental services to the bordering communities of White Rock, South Surrey, Abbotsford as well as the greater Vancouver region. The clinic is designed to provide patients with optimal treatment options in a safe and patient friendly environment. Dr. Nomr Ickert is supported by certified dental personnel, experienced and trained in Implantology, Advanced Diagnosis and Treatment Planning, Functional Occlusion, Aesthetics, Prosthodontics, Oral Sedation, 3-D Radiographic Imaging, as well as both hard and soft tissue grafting. The clinic operates a website under the domain http://www.ickertdental.com/.
About jambMEDIA Inc. jambMEDIA Inc. is a privately held company located in Surrey, BC, Canada. It develops, markets and distributes its communication services to customers across Canada and the USA. The primary service is a fully turnkey weekly podcasting offering. All services are developed, owned and trademarked by the company. It operates dedicated web sites under the jambMEDIA banner to uniquely deliver LocalWebRadio (http://www.localwebradio.fm), The School of Internet Marketing (http://www.theschoolofinternetmarketing.com) and smartLOCAL360 (http://www.smartlocal360.com) Professional Services.
Ickert Dental Implant Centre
#105 – 8411 200th Street
Langley, British Columbia
Canada V2Y 0E7
Phone: 604-881-1381
jambMEDIA
#202 - 15388 24th Avenue
Surrey BC Canada V4A 2J2
Phone: 604-542-0747