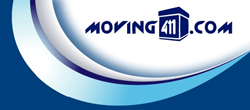 Customers can approach the team of experts at Moving411.com for any type of need related to a moving process.
(PRWEB) March 11, 2014
Moving411.com has empowered their customer support team to help customers find the right answer to their moving related concerns. According to the company experts, they have recently seen a sudden surge in the demand for the moving companies in the country. They have also identified that the lack of information is the most common cause of moving hassles customers often complain about. "If customers need to know something about a moving process, they should be provided with the right information and guidance immediately" says one of the company representatives.
Due to lack of time, customers often prefer to hire the experts during local or international moving. They seek expert assistance, which is why they look for experienced moving companies in the country. But the sad part is that customers do not always receive the right help from the experts. Because of not having any idea about a good or a bad moving company, customers approach the wrong service providers; however, Moving411.com expects to reduce the knowledge gap with their newly improved customer service team. The experts appointed by the company have the much needed industry knowledge and therefore have a thorough idea about how to overcome different moving hassles.
Customers can approach the team of experts at Moving411.com for any type of need related to a moving process. If customers need to know something about car moving or self storage facility providing companies, they can go to the company website and contact the experts for more details. In order to help customers with all sorts of moving process related requirements, Moving411.com appoints only the best of its employees. The company experts believe customers should be served with the most authentic and reliable quality service possible because they are the ones that keep the industry running. The professionals are trained to come up with the most effective solution for any type of problem customers' face during moving.
Customers have the right to get the right information at the right time. Information is something which helps them differentiate a good from a bad moving company. http://www.Moving411.com will help customers choose the mover by matching their requirements. The professionals appointed for this task will also help customers get a moving company within their budget set for the moving process. Customers can receive all of this important information from the comfort of their home. One of the company officials says that customers can get valuable tips on local and international moving on their site. The moving tips will help them save their precious time and get a trustworthy mover.