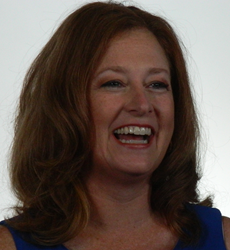 (PRWEB) March 13, 2014
Wynn Godbold, a consultant for McGraw Hill and expert in teaching with joy and success, is presenting a free workshop on April 2 at the Ventura County Board of Education Office in Camarillo, California.
Doors open at 3:30 with refreshments being served. The workshop will take place from 4:00-5:30 and includes door prizes. It is intended for teachers from kindergarten to sixth grade. This is a must-do workshop for schools committed to excellence in performance and steadfast in compassion for people both large and small.
"An ancient saying goes like this: 'A good teacher is like a candle. It consumes itself to light the way for others' but I disagree," says Godbold. "I'm on a mission to change the paradigm from burning out teachers at all costs to one that celebrates the teacher who constantly replenishes herself in order to share more fully with her students."
According to a MetLife Survey of the American Teacher released in 2013, 51% of teachers feel under great stress several days a week with elementary school teachers experiencing stress more frequently than that.
The teaching workshop brings together the components of her book, "How to Be a Great Teacher: Create the Flow of Joy and Success in Your Classroom" with the principles found in McGraw-Hill's math program, Everyday Math. Wynn's straight-talking, sweet, southern guidance helps teachers begin making transformations that improve core competencies, enhance student-teacher relationships and raise student achievement.
This presentation on a new teaching lifestyle will provide teachers with the steps necessary to decrease their stress levels and frequency while simultaneously increasing their effectiveness in the classroom. Teachers will leave with a renewed confidence in their ability to do what is right for children while meeting the ever-pressing requirements of the Common Core State Standards.
After participating in the workshop teachers will:

make conscious choices and identify doable steps to release the burnout and improve their teaching
uncover their core beliefs about teaching and integrate these into their daily practice to meet with current demands
plan improved classroom practices to increase co-operation and learning and celebrate successes
Leave with new ideas to immediately implement in their classrooms
To attend the workshop please RSVP to http://howtobeagreatteacher.com/rsvp/
For more information about Wynn Godbold and the International Academy of Bee Sharp Teachers, please visit http://www.howtobeagreatteacher.com.
For phone or Skype interviews before or after the event please contact Wynn via email at Wynn(dot)Godbold(at)BeeSharp(dot)us to schedule a time to chat.
About Wynn Godbold
Highly regarded in her field, Wynn is a regular consultant for McGraw-Hill, touring the US and serving thousands of teachers a year. Through her unique mix of warm southern charm and kick-butt honesty, Wynn draws on this experiences as well as being National Board Certified public school teacher, founder of the International Academy of Bee Sharp Teachers, entrepreneur, and parent to share with audiences an inspiring and empowering message that enables others to take part in changing the world through education. She sums it all up as "life, love, and lesson plans."