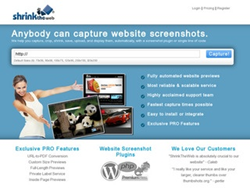 Atlanta, GA (PRWEB) March 24, 2014
Ever since websites like Digg.com shot to popularity years ago, giving readers the ability to vote positively or negatively on the viral nature of various news stories shared through links on the social bookmarking site, developers have looked for ways to clone the success of the design philosophy based upon its interactive nature.
Then along came Pligg, a content management system that is currently offered as a free web script – one that allows users to create their own socially centered publishing sites to make them perform in the same manner as Digg or Reddit, whereby visitors can interact with one another based around uploaded link content.
Pligg fans aren't limited to developing sites that mimic popular social networking hangouts like Reddit, Pinterest, or even Twitter. Individuals and companies can also use the open source platform to launch customer service help desks and other sites using a variety of templates.
On top of that, Pligg has now become part of the "ShrinkTheWeb Certified" program, a service of the official automatic website screenshot creation tool developed by ShrinkTheWeb.com, a provider of technology that allows site administrators to add interesting screengrab photos to their sites in a faster and more computerized manner than the ad hoc manual process.
This new development gives webmasters even greater control over their displayed content and a path to greater relevancy for their website listings. For example, a Pligg user who utilizes the content management system to create a niche website full of links centered around interior design tips can now add targeted screenshot images to each listing based upon a list of URLs. Instead of settling for a repeated standard image next to each popular or upcoming story link – (solely to try and add any visual appeal) – the web designer can enter coding procured from ShrinkTheWeb that will take an actual screenshot of the page in question, making it more spot-on relevant and applicable.
The popularity of more hands-off features from these types of SaaS (software as a service) on-demand solutions from Pligg and ShrinkTheWeb represent the forward-thinking nature of web developers, designers and customers – all of whom recognize the importance of automating repetitive processes in order to save time, make products more scalable, and potentially more profitable in the end.
About ShrinkTheWeb™
ShrinkTheWeb offers a service to fully automate the capture and delivery of web page screenshots. The company was founded in 2009 and has been a driving force in the emerging automated website screenshot marketplace.
ShrinkTheWeb has always held fast to the idea that website screenshots will eventually become a staple of the Internet. They will become a commonplace replacement or enhancement to simply showing a link. They are the natural evolution to linking and referencing on the web.
For more information, please visit http://learn.shrinktheweb.com.