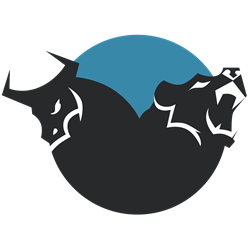 With more and better quality research on the internet, we see no reason why Wall Street should maintain its monopoly
New York, NY (PRWEB) March 13, 2014
This month the StockViews platform celebrates reaching 20,000 trades as membership continues to grow. Since launching in July 2013, the platform has attracted a high quality community of analysts who have used the site to demonstrate their stock-picking ability. Many members who have been with StockViews from the start have now built track records over 6 months and they are comparing well against their equivalents on Wall Street.
Brian Godoy, head of marketing at StockViews, said: "We are witnessing exponential growth in the amount of activity on the site. With more and better quality research on the internet, we see no reason why Wall Street should maintain its monopoly. Here at StockViews we are excited about making sure that the best research gets noticed more widely and has a real impact on markets"
StockViews places its members in the role of a Wall Street Analyst. All comments on a stock must be accompanied by a 'Rating' of 'Buy', 'Sell' or 'Neutral' thus providing full transparency. The member is then held to that rating as the performance of the stock is tracked through time. A total performance figure is displayed for each member so that others can judge the success of their picks. By introducing accountability to the system, members are encouraged to think carefully about what they post so raising the quality of debate
Currently members post their investment 'thesis' in 250 characters or less in the "Trading Room". The next step in the evolution of StockViews will be the introduction of the "Research Room". This will allow users to attach more detailed notes, together with charts and estimates using a simple template.
The site was founded by a group of veteran fund managers who were increasingly using the web to seek out alternative opinions and recognized the power that the web holds as a tool for understanding stocks and stock markets. However they equally understood the frustration of sorting useful information from the noise and the key issue of establishing credibility.