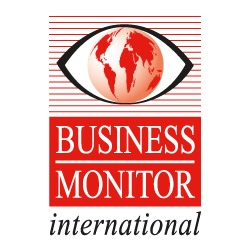 With market growth in question over the short-term macroeconomic developments are currently looming over pharmaceutical market development.
(PRWEB UK) 18 March 2014
Business Monitor has just released its latest findings on Turkey's Pharmaceuticals & Healthcare sector in its newly-published Turkey Pharmaceuticals & Healthcare Report.
Turkey's pharmaceutical market has faced stifling regulatory control over the last five years, which drugmakers have largely borne in return for access to a growing market. With market growth in question over the short-term and Business Monitor's 2014 forecast posing downside risk, macroeconomic developments are currently looming over pharmaceutical market development.
In Business Monitor's Pharmaceutical Risk/Reward Rating table Turkey is ranked the ninth most attractive business environment out of the 20 markets surveyed in Emerging Europe, declining from fifth in the previous quarter on account of a declining assessment of both market potential and regulatory risk. Turkey's large drug market, coupled with the sector's long-term growth potential, means that the country scores above the average for the region in spite of a slight downward adjustment to Business Monitor's appraisal. In terms of risks, several rounds of pricing reforms mean that the country scores slightly below the regional average.
Key trends and developments covered by the report include:
■ The Health Ministry of Turkey has decided to cancel the registration of pharmaceutical products that are not available in the market for a certain period of time. A large number of cancer patients are complaining about the absence of cancer drugs from the market, and have called for regulations concerning the availability of drugs. Under the 2014 flexible pricing practices, drug licences will be cancelled by the health ministry if they are not available in the market for one year. Meanwhile, the number of unavailable drugs has increased by around 50% since October 2013, to 471 from 310 items, according to the Istanbul Chamber of Pharmacists. Of the total of unavailable medicines, 60 were cancer drugs. Deposil (used to treat heart rheumatism), Genhevac hepatitis B vaccine, polio-Hib meningitis vaccine and Hiberix ACT medications were among the major drugs not being supplied to the market.
■ In November 2013, US-based biopharmaceutical company Amgen announced plans to invest around US $30mn in the expansion of its operations in Turkey over the course of 2014, according to Rafael Fernandez, Amgen's vice president for Russia, Turkey, Mideast and Africa. The investment will be directed towards boosting capacity of the company's Turkish subsidiary, Mustafa Nevzat, which was acquired in June 2012, Fernandez said. Amgen previously invested US$15mn to expand capacity at the plant, and the additional investment will allow capacity to increase to 120mn packages of products, from 110mn in 2012. BMI Economic View: A worsening outlook for Turkey's current account deficit and waning financial account inflows of 'fast money' has piled pressure on the lira. Business Monitor's country risk team expect further depreciatory pressure on the lira over the long term as macroeconomic uncertainty remains and Turkey slowly rebalances its current account.
BMI Political View: Embroiled in a corruption scandal and facing a major rift within his traditional support base, Prime Minister Recep Tayyip Erdogan has resorted to populist rhetoric, blaming political instability on an international conspiracy aimed at destabilising his government and raising domestic interest rates. Essentially, the central bank's tightening represents a significant blow to Erdogan, who may now be seen by his supporters as losing control of the situation and increasingly vulnerable. Furthermore, Erdogan's ruling Justice and Development Party (AKP) has staked its reputation, and derived a significant portion of its support base, from years of strong economic growth. Entering a busy election season in 2014 and 2015, slowing economic growth amidst an ongoing corruption scandal will make it even more difficult for the AKP to retain its single-party majority in parliament.
To find out more about this report please click here.
Business Monitor is a leading, independent provider of proprietary data, analysis, ratings, rankings and forecasts covering 200 countries and 24 industry sectors. It offers a comprehensive range of products and services designed to help senior executives, analysts and researchers assess and better manage operating risks, and exploit business opportunities.