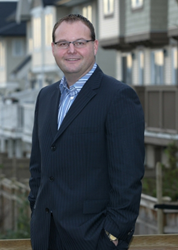 Our podcast will be an excellent vehicle to tell our story in a personal and professional manner.
Surrey, BC (PRWEB) March 20, 2014
jambMEDIA is pleased to announce an agreement with Dreyer Group Mortgages which will see jambMEDIA produce and deliver online content aligned with Dreyer Group Mortgages' business strategy to be the top mortgage broker in White Rock, South Surrey and Greater Vancouver.
"Consumers are going online to shop for the best mortgage rates, hoping to find a trusted broker that will deliver the lowest mortgage rate for them," states Jared Dreyer, President of Dreyer Group Mortgages. "We go beyond this quest for just finding a low interest rate and serve to advise our client on the best mortgage product that works for them. Our podcast will be an excellent vehicle to tell our story in a personal and professional manner," says Jared.
Dreyer Group Mortgages has a strong brand and a solid reputation in White Rock and South Surrey. They seek to use jambMEDIA to grow their brand in other regions and help grow their mortgage lending business in Vancouver, Langley and the Fraser Valley.
"The online mortgage market is growing steadily each year. I personally would only consider a Mortgage Broker for my needs," says Mike McLean, CEO of jambMEDIA. "Jared has tremendous knowledge and experience that we can tap into and produce content to drive customers to his business," states Mike.
About Dreyer Group Mortgages
Dreyer Group Mortgages was established in Vancouver, in 1992 by expert Mortgage Broker Jared Dreyer, Accredited Mortgage Professional (AMP) and President. Dreyer Group Mortgage Brokers, is a team of specialized mortgage brokers committed to building vibrant communities by providing the best in mortgage financing solutions to first time home-buyers, families, investors and new comers. A dedicated team of mortgage brokers in Vancouver, Surrey, Langley, North Vancouver, West Vancouver, throughout BC and serving Alberta and Ontario. The company operates two corporate web sites under the names dreyergroup.ca (http://www.dreyergroup.ca) and mortgagebrokervancouverdreyergroup.ca (http://www.mortgagebrokervancouverdreyergroup.ca).
About jambMEDIA
jambMEDIA is a privately held company located in Surrey, BC, Canada. It develops, markets and distributes its communication services to customers across Canada and the USA. The primary service is a fully turnkey weekly podcast offering. All services are developed, owned and trademarked by the company. It operates dedicated web sites under the jambMEDIA banner to uniquely deliver LocalWebRadio (http://www.localwebradio.fm), The School of Internet Marketing (http://www.theschoolofinternetmarketing.com) and SmartLocal360 (http://www.smartlocal360.com) Professional Services.
Dreyer Group Mortgages
15252 32 Avenue
Surrey, BC Canada
V3S 0R7
Phone: (604) 536-3802
jambMEDIA
#202 - 15388 24th Avenue
Surrey BC Canada
V4A 2J2
Phone: (604) 542-0747