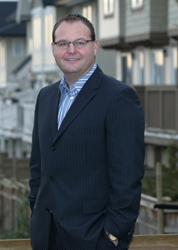 Creating the Mortgage NewsCast places little demand my busy schedule.
Surrey, BC (PRWEB) April 06, 2014
Dreyer Group Mortgages broadcasts weekly on LocalWebRadio.FM in keeping with their content publishing agreement with jambMEDIA. Each episode is a professionally produced podcast generated from a personal interview with President Jared Dreyer.
"jambMEDIA is pleased to be working with Jared and his team at Dreyer Group Mortgages to produce the Mortgage NewsCast show," states Mike McLean, CEO at jambMEDIA. "Jared's experience and knowledge delivers exceptional insights about mortgages, low interest rates and tips for consumers," says Mike.
Each episode is unique and covers a specific Canadian mortgage topic relevant to consumers. The episodes are planned in advance and cover topics to help consumers find low interest rates, best mortgage rates, best mortgage products and other advice for the mortgage shopper.
"Creating the Mortgage NewsCast places little demand on my busy schedule," says Jared Dreyer, President of Dreyer Group Mortgages. "It takes no more than 30 minutes on the phone with a professional interviewer. Then jambMEDIA takes over to create a professional show and publishes all related audio and written content," states Jared.
About Dreyer Group Mortgages
Dreyer Group Mortgages, established in Vancouver in 1992 by expert Mortgage Broker Jared Dreyer, is a team of specialized mortgage brokers committed to building vibrant communities by providing the best in mortgage financing solutions to first time home-buyers, families, investors and new comers. A dedicated team of mortgage brokers in Vancouver, Surrey, Langley, North Vancouver, West Vancouver, throughout BC and serving Alberta and Ontario, the company operates two corporate web sites under the name dreyergroup.ca (http://www.dreyergroup.ca) and mortgagebrokervancouverdreyergroup.ca (http://www.mortgagebrokervancouverdreyergroup.ca).
About jambMEDIA
jambMEDIA is a privately held company located in Surrey, BC, Canada. It develops, markets and distributes its communication services to customers across Canada and the USA. The primary service is a fully turnkey weekly podcasting offering. All services are developed, owned and trademarked by the company. It operates dedicated web sites under the jambMEDIA banner to uniquely deliver LocalWebRadio (http://www.localwebradio.fm), The School of Internet Marketing (http://www.theschoolofinternetmarketing.com) and smartLOCAL360 (http://www.smartlocal360.com) Professional Services.
Dreyer Group Mortgages
15252 32 Avenue
Surrey, BC, Canada
V3S 0R7
Phone: (604) 536-3802
jambMEDIA
#202 - 15388 24th Avenue
Surrey, BC, Canada
V4A 2J2
Phone: (604) 542-0747