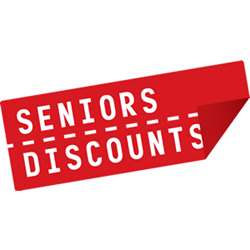 Travel insurance costs have become so prohibitive that some seniors forego travelling at all.
Brighton, England (PRWEB UK) 19 March 2014
Seniors Discounts, the largest age specific discount platform in the UK, has released the results of its travel insurance survey. 1,230 respondents highlighted ageist pricing for travel insurance with many encountering higher premiums even though they are healthy or have minor pre-existing medical conditions.
59% of seniors are shopping around for the best travel insurance deals. Brand loyalty is dismissed in favour of finding a fairly priced policy. As one participant said, "Everytime I give my age, they all decline to insure me or give exorbitant quotes that to me are not affordable." The unanimous outcry was, "Where's the mutual loyalty or fairness?" A further 26% answered that they search for better deals "when they have time."
Travel insurance costs have become so prohibitive that some seniors forego travelling at all, or go without travel cover, "Too expensive due to age. Usually take a risk and just go."
A total 85% of the survey participants travel domestically and internationally, and 88% are in the 61-80 age range. Once they mention their age, the premiums climb, with additional charges for conditions like cancer removed 5 years previously, a scratch under antibiotics, or high blood pressure controlled with medications. Seniors complain about this ageism and cited that they are often fitter and take less risks than the young.
58% of the survey correspondents have only minor pre-existing conditions, and the next biggest percentage at 26% are those healthy and agile. That adds up to 84% of seniors in the no/low-risk criterium with an eye toward fairer travel insurance packages.
Daniel Wilson, founder of Seniors Discounts said, "Older people who feel they are paying an unnecessary premium when it comes to travel insurance should get in touch with us. We offer travel cover deals, policy comparisons and group buying discounts for seniors."