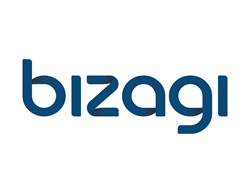 In the age of dematerialization and increasing governance, how you gather organize, disseminate and evaluate your data is of increasing importance. As the engine behind all these processes, BPM has a critical role to play
London (PRWEB UK) 18 March 2014
Now in its 20th year, the two-day benchmark event is dedicated to industry decision makers seeking solutions to manage content, documents and data at every stage of the information lifecycle.
Bizagi will exhibit on stand F11 and event participants will have the opportunity to discuss how BPM – specifically the freemium Bizagi Process Modeler with 2.5m global downloads – can bring all these themes together.
Cedric Montresor, Bizagi Account Director, explains:
"In the age of dematerialization and increasing governance, how you gather organize, disseminate and evaluate your data is of increasing importance. As the engine behind all these processes, BPM has a critical role to play. We'd invite anyone to come and talk to us, whether they have a project in mind or are curious about how BPM can add value to their overall content management strategy."
On the stand will be demonstrations of Bizagi software including its mobility solution. Delegates will have the chance to hear how Bizagi delivered ROI to its French customers, including Air France whose Bizagi BPM solution increased management and control of the IT provisioning process.
Bizagi is also offering all visitors the opportunity to win free flights to the FIFA World Cup in Brazil through its #FlyMeBizagi competition. By downloading the software and recommending it to a friend, visitors can score points on the Bizagi leader board.
---
About Bizagi
Bizagi (which stands for business agility) is a privately-owned company run by software entrepreneurs who are experts in Business Process Management (BPM). Over 350 global customers have selected Bizagi to model and automate their business processes which results in improved operational efficiencies, shorter time to market and business agility. Our enterprise customers gain significant competitive advantage by using Bizagi's software to streamline mission-critical processes (cross-functional, complex and international) as well as mundane daily routines. With global headquarters in the UK, offices in Europe, USA and Latin America, Bizagi is supported by a strong implementation partner network worldwide. For more information, please visit bizagi.com
Media information
Vasileios Kospanos
T: +44 (0)1494 618543
M: +44 (0)7539 181256