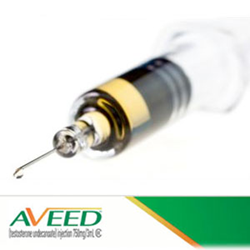 If your believe you have suffered cardiovascular problems due to testosterone therapy drugs such as Androgel and Testim, Call Wright & Schulte LLC today for a Free Legal Evaluation at 1-800-399-0795 or by visiting www.yourlegalhelp.com
Columbus, OH (PRWEB) March 20, 2014
Wright & Schulte LLC, an experienced law firm that is currently investigating testosterone lawsuits, is concerned by the U.S. Food & Drug Administration's (FDA) recent approval of Aveed, a new long-acting testosterone therapy medication developed by Endo Pharmaceuticals for the treatment of hypogonadism (low testosterone) in men. The FDA cleared Aveed for sale on March 6, 2014, a little more than a month after the agency announced it was investigating the potential cardiovascular side effects associated with the use of low testosterone treatments, including a possible increased risk of heart attack, stroke and death.
[cbsnews.com/news/fda-approves-long-acting-
testosterone-drug-amid-controversy/, CBS News, March 7, 2014]
The FDA's approval also comes at a time when a growing number of men are choosing to file low testosterone treatment lawsuits that seek compensation for heart attacks, strokes and other cardiovascular complications allegedly caused by the use of these drugs. According to court documents, five AndroGel lawsuits were filed in February in the U.S. District Court, Northern District of Ohio on behalf of men who allegedly suffered heart attacks, heart failure, strokes, and potentially deadly blood clots due to their use of AndroGel, a testosterone treatment marketed by AbbVie, Inc.(Aurecchia v. AbbVie Inc., 14-cv-00772; Benn v. AbbVie, 14-cv-00774; Gallagher v. AbbVie Inc., 14-cv-00776; Marino v. AbbVie Inc., 14-cv-00777 and Myers v. AbbVie Inc., 14-cv-00780;) That same month the manufacturer of Testim was also named in a testosterone treatment lawsuit filed on behalf of a man who allegedly suffered a heart attack after using several doses of the medication. (Myers v. Auxilium Pharmaceuticals Inc., No. 14-278)
For further information on testosterone lawsuit involving Androgel, Testim and other low testosterone therapy drugs visit our website or like us on Facebook.
Testosterone treatments like AndroGel and Testim have been approved by the FDA to treat hypogonadism (low testosterone) in men who suffer from the condition due to an underlying medical condition. But according to court documents, testosterone therapy lawsuits allege that they are often prescribed to men who have normal testosterone levels in order to combat problems associated with old age, such as low libido. The lawsuits claim that marketing tactics employed by the manufacturers of the medications encourage this type of off-label use.
On January 31, 2014, the FDA reported that it was investigating the cardiovascular risks that may be associated with this class of medications after two studies indicated that prescription testosterone therapy might increase the risk of heart attacks, strokes and death in older men or men with pre-existing heart problems. The consumer group, Public Citizen, then filed a petition with the agency, asking it to mandate that these drugs carry strong warnings regarding their possible risk to cause heart attacks, strokes and other serious cardiovascular problems. The same petition also requested that the FDA delay approval of Aveed.
[fda.gov/Drugs/DrugSafety/ucm383904.htm, January 31, 2014]
[in.reuters.com/article/2014/02/25/testosterone-heart-risk-idINL1N0LU27W20140225, Reuters, February 26, 2014]
Men who used AndroGel, Testim or a similar drug may be eligible to file their own low testosterone therapy lawsuit if they experienced serious and life-threatening cardiovascular events during treatment. To learn more, or to arrange for a free legal consultation with an attorney at Wright & Schulte LLC, please visit yourlegalhelp.com.
About Wright & Schulte LLC
Wright & Schulte LLC, an experienced personal injury firm, is dedicated to the belief that America's legal system should work for the people. Every day, the attorneys of Wright & Schulte LLC stand up for the rights of people who have been injured or wronged and fight tirelessly to ensure that even the world's most powerful corporations take responsibility for their actions. If you're looking for a law firm that will guarantee the aggressive and personal representation you deserve, please do not hesitate to contact Wright & Schulte LLC today. Free Lipitor lawsuit case evaluations are available through yourlegalhelp.com or by calling 1-800-399-0795.
Contact:
Wright & Schulte LLC
812 East National Road
Vandalia, Ohio 45377
1-800-399-0795
http://www.yourlegalhelp.com
Like Us On Facebook
Follow Us On Twitter