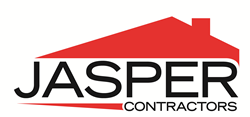 Jasper Contractors is seeking hard-working candidates who are looking for unlimited earning potential.
Tampa, FL (PRWEB) March 19, 2014
Jasper Contractors, Inc. has just announced that the company will hire 50 Outside Sales Representatives in Florida by the end of April. The nationwide contractor has 9 locations across the U.S. specializing in total roof replacements on both residential and commercial properties due to age and severe weather events.
The Jacksonville location, which opened in November 2013, has been very successful, allowing new growth into the Tampa market. "We are expanding our sales force throughout the Jacksonville and Tampa area looking for the best local talent," says Brian Wedding, owner and CEO. "Jasper provides paid training and all of the necessary tools to be a successful outside sales rep."
Jasper Contractors offers Outside Sales Representatives a competitive compensation package which includes a base salary of $30,000 per year plus commissions and bonuses. Jasper also provides a cell phone, a company vehicle, a fuel card and 100% paid health benefits for employees and their families.
"Controlling your revenue is the best part about the sales position at Jasper. Competitive performers can potentially earn over $200,000 per year," says Wedding. "Jasper Contractors is seeking hard-working candidates who are looking for unlimited earning potential."
For more information about the job openings at Jasper Contractors, Inc., visit http://www.JobsAtJasper.com or call 904-638-9249. Resumes must be submitted online. You can also visit Jasper Contractors at the United Career Fair that will take place on April 24th, 2014 at the Jacksonville Marriott.
About Jasper Contractors, Inc.
With locations throughout the United States, including Atlanta, Baton Rouge, New Orleans, Cincinnati, Evansville, Denver, Indianapolis, Jacksonville and Tampa, Jasper Contractors is one of the fastest-growing roofing contractors in the country. Jasper Contractors was listed on the Inc. 500|5000 list in 2012 and received the Owens Corning's Top Performer Purchase Volume Award. Jasper Contractors is an Owens Corning Roofing Platinum Preferred Contractor. For information about Jasper Contractors, Inc., call 904-638-9249 or visit http://www.JasperRoof.com.