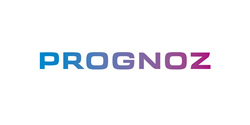 Washington, D.C. (PRWEB) March 19, 2014
Prognoz, a global provider of business analytics solutions, today introduced Prognoz DataM, a web-based tool for monitoring and analyzing economic indicators in the agricultural sector. Organizations using Prognoz DataM can now quickly and easily sort through vast amounts of trade and agricultural statistical information – from more than 20 interactive data sources – without having to install an application on a server. The solution is ideal for commodity traders looking for best prices around the globe, international organizations conducting econometric modeling activities or companies that offer products and services for the agriculture sector.
DataM is a flexible tool combined with a comprehensive database to simplify analytics of daily agricultural data. DataM's multi-function capabilities enable agricultural economic experts to conduct real-time monitoring of the market, to monitor and predict supply and demand trends, to carry out quick searches for price difference in goods, and to compare standardized data from a variety of sources. Access is granted to more than 20 interactive data sources including the European Commission, Organization for Economic Co-operation and Development (OECD), Food and Agriculture Organization (FAO), International Monetary Fund, United Nations, World Bank, U.S. Department of Agriculture (USDA), Food and Agricultural Policy Research Institute (FAPRI) and The Wall Street Journal.
"Prognoz recognized the need for a web-based solution that harmonizes and manages agricultural data," said Dmitriy Andrianov, founder and CEO at Prognoz. "As agricultural prices continue to rise, the need for a solution to monitor trends, price shifts and demand is all the more critical. Prognoz DataM helps provide immediate analysis that can help impact business decisions by simplifying the search and collection of timely critical data in a manageable way."
Features of DataM include:

Online data sources easily available from one common user interface, making it easy to identify conflicting information and possible errors
Data and metadata management, so any questions concerning the data content can be answered immediately without leaving the user interface
Harmonization of different databases and synchronized definitions, thereby eliminating the complexity of translating measurements and currencies
Statistical methods to easily complete and transform time-series data
Validation rules for the data checks automation
High quality analytical reporting and visualization to highlight trends, anomalies, and areas of concern
DataM's web interface allows users to quickly retrieve critical information. The visualization and reporting tools provide a powerful Prognoz search engine that allows multiple databases to be searched simultaneously with results displayed in a customized or ready-to-use Excel or GDX-compatible table, chart and/or map.
Prognoz DataM is available on a subscription basis. For more information, please visit http://www.prognoz.com/en/agriculture.php.
###
About Prognoz
Prognoz delivers advanced analytics and visual discovery solutions for companies looking to improve business performance and drive innovation. From dashboards and reporting to time-series analysis, modeling and forecasting, Prognoz helps top managers, business analysts and other experts tackle big data and harness the information needed to make better decisions, predict future opportunities and take strategic actions.
Founded in 1991, Prognoz now has 1500 employees serving more than 500 public-sector, financial and enterprise customers across a wide array of industries in 70 countries around the globe. To learn more about our business intelligence and business analytics solutions, visit http://www.prognoz.com.