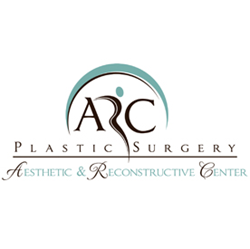 Miami, FL (PRWEB) March 20, 2014
The decision whether to have a rhinoplasty is a deeply personal one. Though it can be beneficial to discuss concerns with friends or family, only the patient can make the truly important decision. For many patients the improved confidence and self-esteem after receiving a successful rhinoplasty is truly life-changing. So who is a good candidate for a nose job procedure? Some options need to be considered.
ARC Plastic Surgery's Dr. White, known as one of the best rhinoplasty surgeons in Miami, announces which patients may be good candidates for a nose job. He explains that the following questions should be addressed:
Has the problem been focused on? A good candidate for rhinoplasty is someone who can pinpoint exactly what it is they dislike about their nose. If the problem seen with their nose cannot be described then it will be difficult to gain satisfaction with any result received from surgery. Also, being able to provide a description of concerns shows a surgeon that their patient has thought about their decision and is serious about wanting to improve it. Nose problems don't have to be very drastic, obvious problems in order to be a good surgery candidate; surgeons have found that finesse rhinoplasty, one in which relatively small tweaks are made to the nose, are equally satisfying to patients compared to surgery in which larger changes are made. What is most important is how the patient feels about their nose and their goals toward improving it.
How long has rhinoplasty been considered? An ideal candidate is one who has been thinking about making changes to their nose for some time. Most people who have cosmetic rhinoplasty have been considering surgery for a few years. The important point is that such big decisions shouldn't be done on the spur of the moment.
Is the patient at a good age? Most rhinoplasty surgeons wait until a patient's face has done most of its growing before proceeding with surgery. Equally important is the emotional maturity of the patient. This can be best assessed based on interaction during a face-to-face consultation. There is no strict age at which it is too late to receive rhinoplasty surgery, though certain significant medical conditions may preclude having surgery.
Are realistic results expected? Patients must have realistic expectations regarding nasal surgery. Be open and honest during the initial consultation about what results are desired. No rhinoplasty surgeon can guarantee perfection when it comes to results. Even in the best of hands it must be kept in mind that there can be limitations to the level of improvement that surgery can achieve based on anatomy, skin thickness, cartilage strength, and tendency to scar. Experienced surgeons should be able to provide a reasonable idea of what level of improvement is possible.
Have the risks of surgery been considered? Nasal surgery is generally exceedingly safe; serious complications are quite rare. Even so, it must be kept in mind that rhinoplasty is a medical procedure and does have some risk of complications. It is important to weigh these risks against the potential benefits of surgery, although the benefits usually exceed the risks.
About Dr. White: Dr. White, a plastic surgeon Miami doctor at ARC Plastic Surgery is an expert at identifying the causes of many patients' nose problems, and can change the shape of the nose while maintaining a natural look. Dr. Jeremy White is one of the few surgeons in the country to be board certified in both plastic surgery of the entire body and otolaryngology, which focuses on cosmetic and reconstructive challenges in the head and neck. His unique expertise in the art of rhinoplasty (nose job surgery) enables him to evaluate and refine noses for both cosmetic and breathing related problems.
To schedule a consultation, please call 305-501-2000 or visit http://www.arcplasticsurgeons.com/.