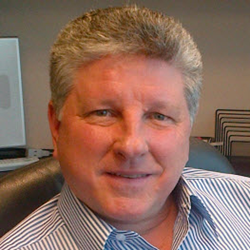 jambMEDIA services will allow me to focus on my core business while building my online capability
Surrey, B.C. (PRWEB) April 12, 2014
jambMEDIA has been selected by Byron Striloff, Senior Investment Advisor with CIBC Wood Gundy to create a weekly financial podcast. The agreement gives Mr. Striloff exclusive rights to broadcast a finance show on the White Rock/South Surrey station of LocalWebRadio.fm.
"The addition of Byron Striloff on LocalWebRadio for our Peninsula station will give listeners access to solid financial advice" states Mike McLean, CEO at jambMEDIA. "Byron's credibility, knowledge and experience are a welcome addition to our growing list of show experts" says Mike.
The show will be produced and distributed by jambMEDIA as part of their turnkey podcasting service. Each show episode will be transcribed into written articles and promoted to the local online market to ensure his voice and his content will reach the targeted geographic community in White Rock and South Surrey.
"Selecting jambMEDIA as a strategic partner for online content will allow me to focus on my core business while my online brand develops to reach out to existing and new financial clients" states Byron Striloff.
LocalWebRadio.FM was recently launched in White Rock/South Surrey and strives to bring expert knowledge and information to residents living in the Peninsula. In his role as a Financial Advisor in CIBC Wood Gundy's White Rock offices, Byron will rely on jambMEDIA to create and distribute his professional advice online.
About Byron Striloff
Byron is a senior investment advisor and Chartered Financial Planner, with over 30 years of experience, and works at CIBC Wood Gundy in the White Rock office. He specializes in the development of strategies that optimize overall financial performance, tax mitigation and wealth protection for individuals and businesses. Currently Byron is a master qualified member of the Dent Foundation and provides his clients with a forward looking investment strategy using knowledge and information whose foundation is demographics.
About jambMEDIA
jambMEDIA is a privately held company located in Surrey, BC, Canada. It develops, markets and distributes its communication services to customers across Canada and the USA. The primary service is a fully turnkey weekly podcasting offering. All services are developed, owned and trademarked by the company. It operates dedicated web sites under the jambMEDIA banner to uniquely deliver LocalWebRadio (http://www.localwebradio.fm), The School of Internet Marketing (http://www.theschoolofinternetmarketing.com) and smartLOCAL360 (http://www.smartlocal360.com) Professional Services.
jambMEDIA
#202 - 15388 24th Avenue
Surrey BC Canada
V4A 2J2
Phone: (604) 542-0747
CIBC Wood Gundy
#408 -1688 152 St
Surrey, BC
V4A 4N2
Phone #: (604) 535-3700
Website: http://www.cibcwg.com/white-rock
Email: byron(dot)striloff(at)cibc(dot)ca