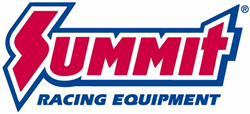 Tallmadge, OH (PRWEB) March 21, 2014
McLeod Super StreetPro clutch kits are ideal replacements for OEM clutches on vehicles with upgraded induction and exhaust systems, bigger camshafts, hi-po cylinder heads, and engine management programming. They can handle up to 550 horsepower.
The Super StreetPro clutches have a metallic clutch disc for smooth engagement and a high clamp load pressure plate for exceptional holding capacity. Pedal effort is heavier than OEM, but that's a small price to pay for a clutch that can handle 550 horsepower.
The McLeod Super StreetPro clutch assemblies are SFI-approved and include a diaphragm type pressure plate (most applications), clutch disc, throwout bearing and pressure plate bolts where applicable, and an alignment tool.
Applications: Chevrolet, Ford, Mopar, Pontiac, and Oldsmobile vehicles from the 1960s through 2010.
See the McLeod super streetpro clutch kits at summit racing.
Summit Racing Equipment
http://www.SummitRacing.com
1-800-230-3030