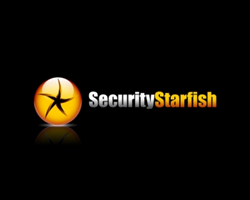 "SecurityStarfish's novel anonymization technology represents a major breakthrough, essential to effective sharing of cyber threat data" said Dave Cullinane, CEO
San Francisco, CA (PRWEB) March 25, 2014
Today, SecurityStarfish, announced a solution to a long-standing obstacle to effective sharing of threat information. SecurityStarfish has developed patent-pending technology that allows each SecurityStarfish Member to thoroughly and quickly anonymize threat data, effectively placing those data beyond attribution to any specific company.
Overcoming Barriers to Information Sharing
U.S. Presidential Decision Directive 63 first called for effective cyber threat information sharing in 1998. But sixteen years later very little progress has been made – primarily due to companies' very real concerns about liability, regulatory, and privacy issues. The few efforts that have so far been attempted depend totally on a trusted third party's receipt, analysis, and reporting of threat data. Recent retail data breaches demonstrate the need for timely threat information sharing—cyber adversaries have operated inside their targets' decision loops for too long. Security Starfish addresses these challenges by dispensing with trusted third parties altogether, making swift, effective collaborative defense a reality.
"SecurityStarfish's novel anonymization technology is fully compatible with its sophisticated analysis of threat data to deliver timely, tailored, and actionable alerts. This represents a major breakthrough, essential to effective sharing of cyber threat data and proactive security against today's increasingly complex and sophisticated attacks," said Dave Cullinane, CEO.
Minimal Customer Impact
The SecurityStarfish Anonymization Engine is straightforward and easy to use. Each company submitting attack data can thoroughly anonymize and quickly review their data prior to submission. This makes reporting simple and easy, removing the need for incident response teams to constantly review and sanitize their data prior to submission. And in return Members receive up-to-the-minute information on new and emerging attacks. They are warned of indications they are being targeted, and they receive smooth access to collaboration capabilities that enable Members cooperatively to develop the fastest and most effective defenses. If Company A already has a solution, then it can share that solution quickly. If there are no current solutions, SecurityStarfish provides the means and sophisticated technical support to help Members define and implement effective solutions.
This includes all businesses and government organizations – any enterprise, large or small.
Anonymization Engine Availability
Access to the SecurityStarfish Anonymization Engine is as simple as becoming a Member of SecurityStarfish. Contact dcullinane(at)securitystarfish(dot)com or go to http://www.securitystarfish.com for details.
Founded in 2012, SecurityStarfish, LLC, is an alliance of industry security professionals designed to effectively address cybercrime through collaborative intelligence research and preventive actions.
SecurityStarfish, LLC, and Anonymization Engine are registered trademarks or trademarks of SecurityStarfish, LLC, in the United States and/or other countries.
For more information contact:
Dave Cullinane, CEO
978-340-7446
dcullinane(at)securitystarfish(dot)com