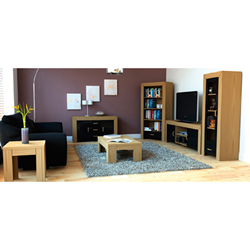 (PRWEB UK) 26 March 2014
After doing extremely well in the online customer retail segment Furniture in fashion has now started expanding its base into the institutional segment. It came to the company's attention that the students in the Oxford University have a tough time initially when they settle down in the campus as far as furniture is concerned. Approaching Oxford University will give the company a huge push in the institutional segment and surely will be another feather in the cap for Furniture in Fashion.
It is really significant to understand how this Flat pack furniture, another one of those new and exciting products from the company is going to help the students of Oxford University for accommodation. Essentially the Flat pack furniture is something that is created in flat parts and is convenient as a ready to assemble furniture. This is something that would be of great use to the students. It is extremely efficient saving a huge amount of space and greatly reduces the transportation/shipping cost as well as the storage space.
Obviously since Oxford university has many students, most of who stay in the university premises itself; this furniture item would be of extreme use to them as they do not have to carry those heavy furniture items in campus and this can be easily assembled and dissembled as seen fit. The university will be able to help the students settle down during their initial accommodation period rather quickly once this deal goes through. The university having such a large student base would provide the company with an extremely large customer base as well.
The managing Director of Furniture in Fashion said, "Flat pack furniture is a truly modern piece of furniture and is something that would be extremely useful to the students for their accommodation in the university. We have great relations with Oxford and we hope to do a deal that would be extremely beneficial to all parties involved."
The company will provide variety of options having variety of designs and flat pack furniture of various colors and sizes depending on the requirements.
Furniture in Fashion has a wide range of products which not only cater to the different design requirements of people but is also available at various prices to suit the needs of the individual. These products have been crafted extremely skillfully and can be seen on the website and the outlet in England. The company has various varieties of furniture both in the readymade as well ready-to-be assembled segments. For detailed information on these products and some additional services please check the official website at http://www.furnitureinfashion.net.