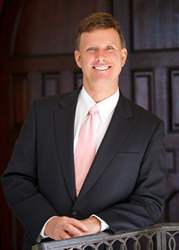 Type 2 Diabetes Can Be Reversed
Dallas, Texas (PRWEB) March 26, 2014
Dr. J. Murray Hockings, D.C., has created an all natural, wellness program, that helps patients get healthier by eating better foods, taking specific nutritional supplements and losing weight. When patients follow the program Dr. Hockings has created, inevitably their blood sugar gets lower, their blood pressure improves and their cholesterol improves. Type 2 Diabetics can typically wean off most or all of their medications, while working with their primary physician.
Dr. Hockings has been offering this program for years and has helped thousands of people with Type 2 Diabetes reduce or eliminate their need for medications.
A reporter for the L.A. Tiimes, attended one of Dr. Hockings free seminars in June of 2011 and after the seminar, the L.A. Times published an article that contained incorrect information. Here is a list of the incorrect statements, with the correction listed after the statement made by the reporter.
The article headline says, "Diabetes Breakthrough? He may charge you $15,000 to find out." The truth is Dr. Hockings has never charged $15,000 for any of his programs. His programs range from $1,500 to $9,000, depending on the severity of the patients condition and the level of coaching and support the patient chooses. Each program is customized for the patient and patients get to choose what they want.
"It was the chance to pay thousands of dollars for information about lifestyle changes that can be learned online for free." The truth is Dr. Hockings created this program and the information can't be found online for free. Dr. Hockings company actually analyzes patients labs so that specific custom supplements can be recommended to the patient and all the recipes he provides have been designed by Dr. Hockings. Most information found online for free recommends recipes that contain foods, which are not ok for Type 2 Diabetics and of course patients can't get custom supplement recommendations for free online.
"He has "extensive training," the site says, in a wide variety of medical fields, including functional endocrinology, embryology, biochemistry, bacteriology, virology, pathology, radiology, parasitology, immunology, the central nervous system, the peripheral nervous system, the autonomic nervous system, neurodiagnosis, toxicology, geriatrics, clinical psychology and pediatric diagnosis. In fact he's a chiropractor." The truth is, Dr. Hockings is a Doctor of Chiropractic (D.C.) and the training listed above is the training all Doctor's of Chiropractic get during Chiropractic college, which is easily verified by going to any Chiropractic College website and looking at the course curriculum. The article didn't mention that Dr. Hockings also has extensive training in nutrition and physiology and that Dr. Hockings has written a book called "Imagine Living Without Type 2 Diabetes". Doctors of Chiropractic are trained in wellness, nutrition and how to get the body healthier without the use of dangerous and toxic prescription medications, like Avandia (caused fatal heart attacks), Actos (causing bladder cancer) and Januvia (causing pancreatic cancer). These facts were left out of the article.
"He pointedly didn't say during his presentation how much this would cost. But he said easy financing is available. "If you have financial concerns," he warned, "do not make an appointment."
The truth is Dr. Hockings doesn't say how much his program costs because it varies so much, which is why he offers one on one consultations with patients, so he can determine how severe the patient is and determine the length of time the patient needs and how much support and coaching they need. Each program is customized to each patient. Dr. Hockings explains in his seminar that if the patient isn't ready to commit to making the changes he outlines in the seminar, that the patient shouldn't even bother coming in for the consultation as they won't get results. Just like with braces on crooked teeth, if the orthodondist recommends you wear braces for 2 years, but you take them off after only 6 months, your teeth won't be straight. You have to follow the program to get results.
"Such treatment could last up to 18 months." The truth is the maximum length program Dr. Hockings offers is 6 months, not 18 months.
"Aside from his proprietary herbs and supplements, is he selling anything new? Not really." The truth is Dr. Hockings programs consist of lab analysis, custom report for patients, custom supplements/herbs for patient, unlimited phone support for patient, weekly meal plans, enjoy/avoid list of foods to eat, shopping list, over 200 recipes, 3 week cleanse and maintenance recommendations after patient graduates from the program. This program is new and it has been originally created by Dr. Hockings and can't be found for free online, which anyone can easily verify.
"That's not the case with Type 1 diabetes, for which there's currently no alternative to daily insulin use. By not making that distinction, Hockings' website and marketing materials are decidedly misleading." The truth is all of Dr. Hockings website and marketing says "help for Type 2 Diabetes" and his book is called "Imagine Living Without Type 2 Diabetes"
When Dr. Hockings saw the article published by the L.A. Times, he immediately called them and offered to give them accurate information so they could publish a retraction. Dr. Hockings also offered to give them names of patients who had gone through the program and successfully reversed their Type 2 Diabetes...but Dr. Hockings was told they weren't going to change the article or contact any patients.
For years, Dr. Hockings has been providing an extremely affective, natural program to help patients with Type 2 Diabetes and patients always have the right to choose after coming to one of his free seminars.