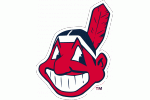 When we had advertisers approach us for regionalization, upgrading to Skyview's Distribution Service was a natural solution.
Phoenix, AZ (PRWEB) March 25, 2014
Major League Baseball's (MLB) Cleveland Indians and Skyview Networks announced today the expansion of their multi-year contract. New to the contract and beginning with the 2014 MLB season, Skyview Networks will expand its services to include its satellite distribution, including wise satellite receivers, to the franchise's network of affiliates. Skyview Networks, an integrated professional sports broadcast company specializing in play-by-play solutions, will also upgrade the Cleveland Indians to its AdView Inventory Management system.
"Skyview has been a valued partner for our inventory management needs, so when we had advertisers approach us for regionalization, upgrading to Skyview's Distribution Service was a natural solution," said Ted Baugh, Senior Director, Corporate Sales for the Cleveland Indians. "With these systems in place, we are now proud to offer our current and prospective advertisers effective regionalized campaigns across our network."
Skyview's receivers and distribution platform provide the franchise with the most current broadcast features including copy-split spot insertion (the ability to run different versions of an advertiser message simultaneously). The Cleveland Indians now have the ability to maximize its radio network for advertisers with regionalization and localization tools.
"We have enjoyed building a partnership with the Indians and we are pleased to have earned the franchise's trust to expand into distribution," said Matt Stys, Vice President, Business Development of Skyview Networks. "The Indians are valued partners and we look forward to continued success in the upcoming season."
Since 2009, the Cleveland Indians have utilized Skyview's inventory management software. The software is tailored to function seamlessly within the non-linear format of the play-by-play broadcast. The system also grants the franchise full control over advertiser scheduling on its flagship station, WTAM 1100 AM and provides affidavit and invoice generation for streamlined client billing.
Cleveland Indians Spring Training kicks off February 26, 2014 and the first regular season game airs March 31, 2014. The radio broadcast hosted by Tom Hamilton and Jim Rosenhaus can be heard on flagship station WTAM 1100 AM and its network of affiliates. For more information on the Cleveland Indians 2014 season, visit cleveland.indians.mlb.com.
About Skyview Networks
Skyview Networks currently provides the broadcast services for over 60 professional and 50 collegiate sports organizations and produces and delivers Arizona News Radio and California Headline News. Founded in 1995, Skyview is based in Scottsdale, Arizona and focuses on providing broadcast network solutions to professional and collegiate sports and syndicated radio. Skyview's services include satellite distribution, full network automation, affiliate relations, inventory management systems and advertising solutions for radio, television, print, signage and web. For more information, visit skyviewnetworks.com.