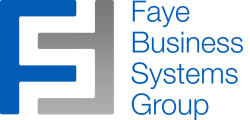 Having D&B integrated in Sugar is a tactical way for our clients to enhance the functionality of their CRM.
Woodland Hills, CA (PRWEB) March 28, 2014
Faye Business Systems Group will embrace the new paradigm for CRM data quality by offering their clients the ability to add on to their SugarCRM instance seamless streaming access to D&B's corporate, financial, and social information and professional contacts.
With D&B business insight now directly integrated into Sugar, customer service teams will have immediate access to a 360-degree view of the customer with D&B information on more than 230 million businesses and 110+ million professional contacts worldwide.
Organizations can now have comprehensive, accurate data about customers and prospects integrated into Sugar, sales teams can now resolve issues more quickly, and increase customer satisfaction and retention.
"Having D&B integrated in Sugar is a tactical way for our clients to enhance the functionality of their CRM," said FayeBSG CEO David Faye. Faye continued, "We are very excited to partner with D&B. This plugin will give our Sugar customers immediate access to a wealth of features, such as the financial health of a company, recent changes in locations, leadership and regulatory filings, social media activity, corporate news and other relevant market insights. Having this type of information available within Sugar will give any company with a sales organization the opportunity to get a leg up on their competition from a customer relationship management standpoint."
Some of the key benefits of D&B business insight inside Sugar are:
For sales organizations:
o Grow customers through cross-sell opportunities
o Accelerate access to the decision maker
o Uncover compelling messages that facilitate proactive, relevant engagement
For customer service organizations:
o Become empowered with contextual insight about the customer that can inform the best solution for both the customer and the company
o Escalate awareness of the customer's issues to sales for additional intervention as needed
o Resolve customer issues much more quickly
D&B for Sugar is packaged in bundles, with three basic levels clients can choose from to suit their business needs. A Basic level bundle supports prospecting and company lookup workflows for 100 companies per year, with access to 1000 standard contacts per year. A Standard level bundle adds on high quality demographic information and an additional 1000 standard contacts per year. The Premium level bundle has detailed industry insight, competitor information, financial information, and unlimited company news.
Contact FayeBSG today to learn about how you can incorporate D&B for Sugar and ultimately create a stronger sales pipeline and increase customer retention.
About Faye Business Systems Group
Faye Business Systems Group (FayeBSG) is an award winning Southern California-based technology consulting firm and Software Company with over 25 years of experience helping growing companies become more profitable through the effective use of technology. As an industry leader, FayeBSG uses SugarCRM, Sage 100 ERP (formerly MAS 90), Acumatica, and a variety of custom software solutions to meet client needs with services including software development, project management, integrations, data migration, consulting, training, and support. As one of Sugar's leading North American Platinum Partners and a SageERP Platinum Partner, FayeBSG also specializes in Sugar Integrations, receiving numerous honors for its integrations with Sage 100 ERP, QuickBooks, Constant Contact, Authorize.Net, and more. To find out more information, call (818) 280-4820, email info(at)fayebsg(dot)com, or visit http://www.fayebsg.com.
Media Contacts:
Jesse Heller
Faye Business Systems Group, Inc.
818-280-4820
jesse(dot)heller(at)fayebsg(dot)com