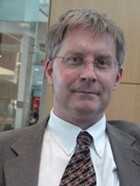 This presentation will provide a non-technical overview of the growing divergence between climate models and reality, and explain why it will likely soon force a deep re-think of the basic assumptions on which global climate policy is based
Calgary, Alberta, Canada (PRWEB) March 26, 2014
Economist and author Ross McKitrick will be the guest speaker at the 11th Annual Friends of Science Luncheon on May 13, 2014 at Calgary's Metropolitan Centre, say Friends of Science.
Ross McKitrick's address is entitled "The Pause in Global Warming: Climate Policy Implications" and will address the current 16+ year stagnation in global warming, which was not predicted by climate models used by the Intergovernmental Panel on Climate Change (IPCC).
Governments around the world have enacted significant and burdensome climate change policies for greenhouse gas reduction targets, based on model projections that carbon dioxide emissions will result in dangerous warming.
McKitrick will explain the mounting evidence that climate models appear to have overstated the effect of greenhouse gases, and will show why it undermines the assumptions behind carbon dioxide emission policies.
"This presentation will provide a non-technical overview of the growing divergence between climate models and reality, and explain why it will likely soon force a deep re-think of the basic assumptions on which global climate policy is based," says McKitrick. "Policy makers and stakeholders need to be aware of these developments."
McKitrick is probably best known for his coauthored work deconstructing the infamous "Hockey Stick" graph which alleged that there was very little temperature variation in the past thousand years before 1900 followed by a sharp temperature rise during the 20th century, represented by the 'blade' of the Hockey Stick graph. He and mathematician Steve McIntyre found errors in the computational methods that loaded too much weight on a small set of biased tree ring proxies and understated the uncertainty about historical climate variability.
Likewise, Ross McKitrick has written a well-known critique of Earth Hour, which he says celebrates ignorance, poverty and backwardness." McKitrick calls electricity "the greatest engine of liberation." By demonizing it, he says, Earth Hour "becomes an hour devoted to anti-humanism."
McKitrick recently launched a new website "YourEnvironment.ca" to give Canadians direct access to the complete public record of air pollution, temperature and water quality for hundreds of locations across Canada.
Tickets are available on-line at FriendsofScience.org. The public is welcome.
About
Friends of Science have spent a decade reviewing a broad spectrum of literature on climate change and have concluded the sun is the main driver of climate change, not carbon dioxide (CO2). The core group of the Friends of Science is made up of retired earth and atmospheric scientists.
Contact:
Friends of Science Society
P.O. Box 23167, Connaught P.O.
Calgary, Alberta
Canada T2S 3B1
Toll-free Telephone: 1-888-789-9597
Web: friendsofscience.org
E-mail: contact(at)friendsofscience.org