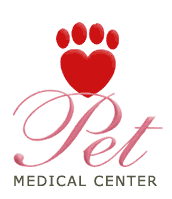 With these new vaccines the dog feels more comfortable during and after the injection.
Temecula, CA (PRWEB) March 27, 2014
Pet Medical Center, a veterinary hospital in Temecula CA, has long been dedicated to providing the highest standard of care for cats and dogs. Now, with the addition of new low-dose BI Ultra Duramune vaccines to their services, Pet Medical Center is able to provide an improved vaccination experience for dogs. The new vaccines come from Boehringer Ingelheim Vetmedica Inc. (BI) and offer several important advantages over the traditional vaccines still used in many veterinary clinics.
First of all, the new BI Ultra Duramune vaccines utilize a revolutionary low-dose formula to deliver the same high degree of protection as traditional 1mL shots with 50 percent less volume per dose. In fact, BI Ultra Duramune is actually the first 0.5mL canine vaccine ever created. This smaller vaccine dose results in a quicker and more comfortable injection.
Secondly, the same cutting-edge technology that enables the smaller dose also results in decreased risk of adverse reactions to the vaccination. According to Dr. Bach, it is common for dogs to experience mild reactions to vaccines, typically starting within a few hours of administration. "Almost every dog will display signs of feeling a little bit off after a vaccination," she says. "With these new vaccines such reactions are much less noticeable and I do believe the dog feels more comfortable during and after the vaccination."
After any kind of vaccination, pet owners may notice symptoms such as slightly decreased appetite and activity, mild fever, or swelling at the vaccination site. More severe reactions, including hives, muzzle swelling, and persistent vomiting or diarrhea are rare, but should be taken seriously as they may indicate a potentially life-threatening problem.
With the new BI Ultra Duramune vaccinations, however, adverse reactions of any kind are decreased. This is all thanks to the proprietary PureFil technology used to create the vaccines. This technology filters out much of the extraneous proteins and cellular debris that are typically responsible for adverse reactions. In the BI Ultra Duramune Lepto vaccines, levels of extraneous proteins are actually reduced 75 percent compared to traditional products.
Pet Medical Center currently offers all of the available BI Ultra Duramune products, including vaccines for parvovirus, distemper, adenovirus, coronavirus, and all four strains of leptospirosis. These vaccines are available in five different combinations, including one that protects against all of the above conditions.
About Pet Medical Center
Pet Medical Center is a full-service veterinary clinic for dogs and cats providing expert care in a professional, friendly, and compassionate environment. Dr. Isabelle Bach uses state of the art diagnostics to provide individualized treatment for pets of all ages to ensure high quality of life.
Preventative care as well as pet surgery, dentistry, emergency care, and pet boarding is available.
Contact Information:
Pet Medical Center
40150 Winchester Road, Suite 4
Temecula, CA 92591
(951) 676-3531
http://www.petmedicalcenter.net