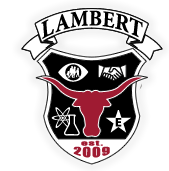 Suwanee, GA (PRWEB) March 28, 2014
HomeTown Health University, http://www.hthu.net, is proud to partner with the Lambert High School Healthcare Science classes to provide more than 40 online education courses. Together, HTHU and LHS will provide a variety of education courses ranging from patient care, customer service, HIPAA, compliance, environment of care, infection control, clinical standards and best practices for healthcare professionals.
"Lambert High School is excited to partner with Home Town Health University to complete these online courses. Many of these wonderful courses follow right along with the Georgia Standards and the curriculum coursework. Forsyth County Schools understands the importance of technology in our courses, and I think this partnership is another example of how we value technology," says Healthcare Science teacher Krista Lowe. "Our Healthcare Science students at Lambert High School are getting opportunities that most students obtain either in college or when they become a healthcare professional. We are very grateful to Home Town Health University for this wonderful opportunity."
Together, HTHU and Lambert have created a customized dashboard with industry specific courses to help prepare students not only for work, but for the types of education and topics of education that they will continue to be trained on as they make careers in healthcare.
"We are very excited to have the chance to pour into the 'next generation' of healthcare professionals that the students of Lambert High School represent," says HTHU Director of Education Kristy Thomson. "These students have the unique opportunity to experience and complete professional education that is available to adult healthcare professionals across the nation and we look forward to seeing these students grow into nurses, technicians, physicians and healthcare leaders."
About HomeTown Health University
HomeTown Health University, http://www.hthu.net, is an accredited online source of CEU's and continuing education credits for healthcare professionals. Offering more than 300 courses, HTHU provides training for Staff/Clinical Compliance, Revenue Cycle Management, Physician Office Education, Annual Education and Health Information Technology. HTHU has an enrollment of over 5,000 students nationwide and is dedicated to providing timely, relevant and detailed education to its subscribing hospitals and students.
ABOUT LAMBERT HIGH SCHOOL HOSA
Lambert High School, the newest high school in Forsyth County Georgia, opened for the 2009-2010 school year under the leadership of Dr. Gary Davison. The school is named in honor of Mr. Clarence Lambert who served Forsyth County Schools for numerous years, LHS is located in the south end of Forsyth County at the intersection of Old Atlanta Highway and Nichols Road in Suwanee.
The school is composed of grades 9-12, equaling approximately 2500 students. All of the Healthcare students at Lambert High School are encouraged to participate in a Career Technical Student Organization called HOSA-Future Health Professionals. HOSA is a national student organization endorsed by the U.S. Department of Education and the Health Science Education Division of ACTE. HOSA's two-fold mission is to promote career opportunities in the health care industry and to enhance the delivery of quality health care to all people. HOSA's goal is to encourage all health occupations instructors and students to join and be actively involved. According to Krista Lowe and Doris Dickerson, Health Science Instructors/ HOSA Advisors at Lambert High School, "HOSA is about providing opportunities for students to learn and achieve. Students are members of both the Georgia State and National HOSA Chapters. Community service is one of the major activities that we are involved in. This year we have held two American Red Cross School Blood Drives, two American Red Cross Community Blood Drives, a Cancer Awareness basketball game, volunteered at the Northside Forsyth Festival of Lights, Forsyth County Food Drive, American Red Cross Disaster Relief Fund, and hosted a football game to raise money for the Cystic Fibrosis Foundation. In April we plan to host a Warrior's for Will 5K which will raise money to go for the Will Davison Memorial Scholarship and the Veterans Administration. As a HOSA chapter, we also fundraise for the student's competitions at the regional, state and national level. HOSA offers 57 different competitive events that are curriculum based. Most recently, Lambert High School HOSA had over 30 students to place in the top three and will advance on to the HOSA National Leadership Conference. The goal of the program is to get students to stretch their learning potential."