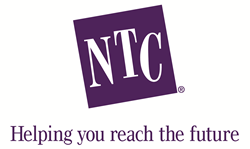 Our team creates the program, develops the online assets, prints the collateral, schedules the schools, rehearses the actors and delivers the content to meet the sponsor's corporate social responsibility and/or communications objective.
Minneapolis, MN (PRWEB) March 30, 2014
One of the worst winters in recent memory did not stop the world's largest touring educational theatre company from its commitment to schools across the United States. NTC, an award-winning educational content provider, delivered over 1,500 educational performances with professional actors to 837 schools around the country from January through March 21, 2014. In spite of adverse weather conditions forcing school closings this winter, the company was able to entertain and educate over 350,000 students – at absolutely no charge to the individual schools. The costs were entirely underwritten by sponsoring corporations, foundations and governmental organizations including Duke Energy, Electrical Safety Foundation International, Iowa Insurance Division, and Florida Power and Light.
NTC works on behalf of sponsors who need to fulfill corporate social responsibility or organizational mandates by identifying the specific educational message a corporation wants to deliver and designing the content. The format for each program can vary but often includes: live performances, print curriculum, internet activities, websites, social media, etc., whatever best suits the educational strategy. NTC then uses its comprehensive logistical capabilities to deliver the program into schools throughout the sponsor's footprint.
"We are a completely turn-key operation," says Ward Eames, NTC's founder and President. "Our team creates the program, develops the online assets, prints the collateral, schedules the schools, rehearses the actors and delivers the content to meet the sponsor's corporate social responsibility and/or communications objective." NTC also creates special "family nights" in key communities where personnel from the sponsoring organization can deliver important messages directly to the parents. "We're unique in that we can reach schools of any type, anywhere in the country," concludes Eames. "Our programming is completely scalable based on the needs of a sponsor."
About NTC
In 1978, NTC dedicated itself to delivering entertaining and highly educational programs to positively motivate families, students and educators. We inspire young people – and their families – to explore important and timely curricular subjects including: wise energy use, science, technology, engineering and math (STEM), financial literacy, health and nutrition and environmental literacy, among others. Originally focused on delivering its programs via live theatre, NTC is now an award-winning educational content provider whose repertoire includes print and digital curriculum, professional development, extracurricular events and volunteers-in-the-schools. We have developed the art of teaching through educational story-telling into a science of its own, and are currently the largest in-school touring educational production company in the world. http://www.ntccorporate.com