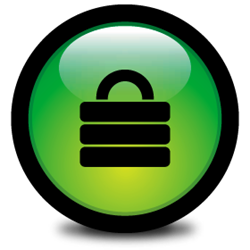 By integrating Secret Server into LogRhythm's Security Intelligence Platform, IT security professionals gain a new level of visibility, protection and compliance assurance.
Washington, D.C. (PRWEB) March 31, 2014
Thycotic Software, provider of smart and effective privileged account management solutions for global organizations, today announced the integration of its flagship product, Secret Server, with LogRhythm's Security Intelligence Platform. The new integration enables IT administrators to better defend against data breaches before they occur by including event logs generated by Secret Server within the network forensics analysis regularly performed by the LogRhythm platform.
The LogRhythm Security Intelligence Platform combines enterprise-class SIEM, log management, file integrity monitoring and machine analytics with host and network forensics, providing broad and deep visibility across an organization's entire IT environment at both a host and network level. Combined with Secret Server event logs, the value of LogRhythm's correlation and pattern recognition processes are increased by providing administrators with better actionable intelligence and situational awareness needed to secure the networks they oversee.
"By partnering with the best security vendors in the industry and integrating our technologies, we can ensure that our customers across the world are able to maximize the security value they receive from their Secret Server deployments," said Jonathan Cogley, founder and CEO of Thycotic Software. "By compounding the visibility that these IT professionals have into the networks they are charged with protecting, we can help them to not only uncover the source of breaches that occur, but also to identify the parts of the network that are most vulnerable."
The integration empowers organizations to remove the complexities associated with privileged accounts by allowing them to make use of data already being collected by both solutions and providing deeper insights into network activity. By including Secret Server logs among the information continuously processed by LogRhythm's analysis technology, administrators can better monitor successful and failed user logins to privileged accounts, secret expirations, and unsanctioned changes to administrator privileges.
"With more than three-quarters of breaches involving the use of weak or stolen credentials, the need for better password management and more pervasive visibility into user activity has never been greater," said Mike Reagan, chief marketing officer at LogRhythm. "By integrating Secret Server log and event data into the deep well of information consumed and analyzed by LogRhythm's Security Intelligence Platform, IT security professionals gain a new level of visibility, protection and compliance assurance."
Thycotic Software will showcase Secret Server's SIEM integration capabilities live at Interop Las Vegas, March 31-April 4, 2014 at the Mandalay Bay Convention Center. For a one-on-one demonstration, visit show booth number 1959, or visit http://www.thycotic.com/products_secretserver_overview.html.
About LogRhythm
LogRhythm is the largest and fastest growing independent security intelligence company in the world. The company's patented and award-winning Security Intelligence Platform, unifying SIEM, log management, file integrity monitoring, network forensics and host forensics, empowers organizations around the globe to detect breaches and the most sophisticated cyber threats of today, faster and with greater accuracy than ever before. LogRhythm also provides unparalleled compliance automation and assurance as well as IT predictive intelligence to Global 2000 organizations, government agencies and mid-sized businesses worldwide. For more information, visit http://www.logrhythm.com.
About Thycotic Software
Thycotic Software, Ltd. deploys intuitive, reliable solutions that empower companies to remove the complexities associated with proper control and monitoring of privileged account passwords. A 2013 Inc. 5000 company, Thycotic is trusted by more than 100,000 IT professionals worldwide – including members of the Fortune 500, enterprises, government agencies, technology firms, universities, non-profits and managed service providers. To learn more, please visit http://www.thycotic.com.