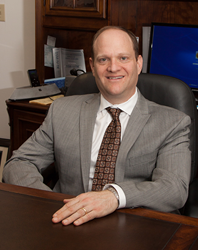 Anytime we can have a public discussion on mental health or addiction we help break the stigma and hopefully help people bring the discussion to their own homes.
Fort Lauderdale, Fla. (PRWEB) March 28, 2014
Behavioral health expert Ben Brafman served as moderator for the March 4, 2014 roundtable discussion, "Limited Resources, Unlimited Hope: Addressing the Dual Diagnosis of Mental Illness and Substance Abuse." Held at Park Shore in Hallandale Beach, Florida, the healthcare roundtable discussion brought together experts from various addiction and mental health backgrounds for a lively discussion on the state of mental health and substance abuse treatment and what the future may hold.
Panelists included behavioral health expert Alton Smith, VP Business Development at Destination Hope, Robert Cole, Licensed Mental Health Counselor and Registered Dietician at The Sylvia Brafman Mental Health Center, Dr. Bernd Wollschlaeger, MD, FAAFP, FASAM, a board-certified family physician and Fellow of the American Society of Addiction Medicine and Paul Gionfriddo, a member of the National Advisory Council to the SAMHSA Center for Mental Health Services.
Panelists covered a variety of the most pressing addiction and mental health issues of the day including medical marijuana, the increasing number of mass shootings and violent episodes across the country, the pharmaceutical industry, the lack of available mental health treatment and the changes in addiction therapy and coordination in the last 20 years.
"The field of behavioral health is intertwined with virtually almost every current event of the day," said Brafman. "This is an exciting time to be in the field and a terrific time to be discussing its past, present and future. I appreciate the opportunity to have such a lively and in-depth discussion with such distinguished behavioral health experts."
Preceding the panel, journalist and author Brian Bandell spoke about his new book, a science fiction thriller titled, Mute.
Area professionals attended the roundtable event, hoping to get insight from addiction specialists and behavioral health experts. Following the panel, the panelists and moderator took audience questions, leading to a lively debate on what can and should be done in the industry. Participants came from variety of professional industries including: insurance, medicine, real estate, marketing and law.
"Anytime we can have a public discussion on mental health or addiction we help break the stigma and hopefully help people bring the discussion to their own homes," said Brafman. "That is what is going to move this industry forward."
Brafman, founder and CEO of Destination Hope, Destination Hope: The Women's Program and the Sylvia Brafman Mental Health Center is a 20 year veteran of the behavioral health field. He speaks across the country at addiction and mental health conferences as well as to private industry groups on addiction, mental health and behavioral health. His next speech will be at the Foundations in Recovery event in San Diego in April. As a behavioral health expert, Brafman also writes articles on the subject for a variety of health publications. More information on Ben Brafman can be found at http://www.benbrafman.com. Information on Destination Hope and its sister programs can be found at http://www.drugrehabfl.net.
FHI Communications produces frequent roundtable discussions on the most pressing health topics facing our community.