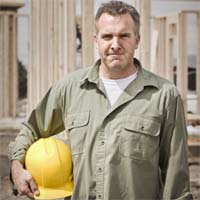 N-ERC/mesothelin levels may be a useful marker for the early diagnosis of this disease in a large-scale setting.
Raleigh, NC (PRWEB) April 03, 2014
New research suggests a blood test could offer a simple way to monitor for early signs of mesothelioma in workers who have been exposed to asbestos. Click here to read details of the new report, which have just been posted by Surviving Mesothelioma.
Noting that asbestos-exposed workers are at highest risk for mesothelioma, researchers from Juntendo University in Tokyo tested the value of a yearly blood test for the biomarker N-ERC/mesothelin in a group of 40,000 exposed construction workers. Of the 62 workers with the highest N-ERC/mesothelin levels, two have already developed mesothelioma.
"Since the mean N-ERC/mesothelin levels in the high-risk population were similar to those among patients with mesothelioma and two participants from the high-risk population developed mesothelioma, N-ERC/mesothelin levels may be a useful marker for the early diagnosis of this disease in a large-scale setting," writes Dr. Tomoko Hirohashi, the study's lead author.
The new study, published in Molecular and Clinical Oncology, is based on data collected on the asbestos-exposed Japanese construction workers since 2007.
"Thousands of people with a history of asbestos exposure are in the terrible position of wondering when, if ever, they might develop mesothelioma," says Surviving Mesothelioma's Managing Editor, Alex Strauss. "If there were a way to know which of them should be having regular checks for signs of the disease, it could be life-saving."
To learn more about the study, including what happens now for the highest-risk workers who have not yet developed mesothelioma, see Mesothelioma Blood Test May Save Lives through Earlier Diagnosis, available now on the Surviving Mesothelioma website.
Hirohashi, T, Retrospective analysis of large-scale research screening of construction workers for the early diagnosis of mesothelioma", January 2014, Molecular and Clinical Oncology, pp. 26-30. http://www.ncbi.nlm.nih.gov/pubmed/24649303
For nearly ten years, Surviving Mesothelioma has brought readers the most important and ground-breaking news on the causes, diagnosis and treatment of mesothelioma. All Surviving Mesothelioma news is gathered and reported directly from the peer-reviewed medical literature. Written for patients and their loved ones, Surviving Mesothelioma news helps families make more informed decisions.