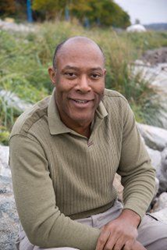 For a family, the costs currently ranges from $80,000 to $120,000 per year... ~ Bill Lawrence
Vancouver, British Columbia (PRWEB) March 28, 2014
In the upcoming podcast, Erik Reynolds interviews Bill Lawrence, Founder of HealthTraits, who addresses concerns about the costs associated with caring for patients with Alzheimer's Disease. Mr. Lawrence stressed the importance of Congress putting more interest and more resources toward studying Alzheimer's disease and finding a cure for this devastating disease.
On February 26th, Actor Seth Rogen made a plea to Congress regarding the lack of funding for Alzheimer's Disease in an attempt to raise awareness about the disease. There were only two of the 18 senators of the Senate Subcommittee who were present at the event in addition to a packed gallery and a host of specialist physician speakers knowledgable in the field of dementia and Alzheimer's Disease. Mr. Rogen was passionate about speaking on Capitol Hill because of his mother-in-law's diagnosis of early onset Alzheimer's Disease.
The podcast, going live on March 29th, will discuss the topic of costs involved with caring for a patient with Alzheimer's Disease. "For a family, the costs currently ranges from $80,000 to $120,000 per year," says Mr. Lawrence. "This is cost prohibitive and devastating for a lot of families as the disease can consume most family resources. Worldwide, the costs are expected to reach $1.2 trillion by the year 2050."
Another important area of concern for families is being able to have some type of early detection of Alzheimer's Disease in order to prepare for handling it and making arrangements for planning financially. Though the plea to the Senate Subcommittee may (or may not) be helpful, any decisions made for funding now only means that any positive results won't be seen for some time to come.
According to the Alzheimer's Association*, in the US alone, there are over 200,000 with Alzheimer's Disease and 44 million people are affected by it worldwide. The upcoming podcast sheds light on the hope that might be available if and when Congress decides to take action for providing awareness, research, and ultimately a cure.
Listen to the podcast live on Spreaker Web Radio, Saturday March 29th, 2:00pm PST: http://www.spreaker.com/show/healthtraits
About HealthTraits.org
HealthTraits.org is a website that offers information on health and wellness. The website also features a high quality glutathione supplement called SynergiaGSH which founder, Bill Lawrence, helped formulate and bring to market. Learn more by visiting http://www.healthtraits.org or follow the HealthTraits podcast on Spreaker Web Radio at http://www.spreaker.com/show/healthtraits .
Contact Information
Contact: Bill Lawrence, HealthTraits.org Founder
HealthTratis c/o Acorn Asset Management Inc.
Email: customerservice(at)healthtraits(dot)org
Contact: James Martell, VP of Business Development
jambMEDIA Inc.
Phone: (604) 535-6352
Email: james(at)jambmedia(dot)com