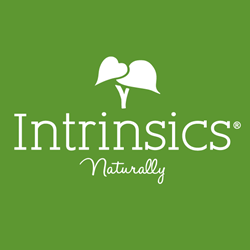 We always feel like a great product starts with absorbent and luxurious cotton.
Charlotte, NC (PRWEB) March 31, 2014
When Intrinsics recently released its new Pillowettes™ product, they felt like they had another winner on their hands. Billed as "a tiny pillow for your face," the 100% cotton product is ideal for makeup removal, face and nail use, or waxing applications. What also sets the product apart is the slipcase that perfectly fits two fingers, which provides estheticians with greater control during usage.
"We always feel like a great product starts with absorbent and luxurious cotton," said George Hargrove, VP of Sales and Marketing for Barnhardt Manufacturing Company. "But this product also stands out because of the way it was designed with comfortable usage in mind."
So far, the early reviews seem to agree with Hargrove, and that feeling of having a winner has been validated. Deborah Schwerdt, owner of Bionic Body in Hermosa Beach, CA, is already a Pillowettes™ fan.
"I'm so excited about the Pillowettes™ because of the slipcase—and there isn't anything else like it on the market," Schwerdt said. "It's perfect for eye makeup removal and gentle enough for skin with rosacea."
Aside from the slipcase, Pillowettes™ also possess superior softness. But the comfort that the product delivers in no way takes away from the stoutness of the centerpiece natural fiber. Pillowettes™ are comprised entirely of cotton, so they're as dependable as they are versatile.
Kelley Killop-Marble, a nail technician at Opalized Designs Studio Salon in Shelby Township, MI, has found the product useful immediately.
"For three years—since the release of soak-off gels—I have diligently hunted for a true lint-free wipe for soak-off gel services," Killop Marble said. "I have tried every possible wipe, paper towel, cloth and so on. Each left a trail of fuzzies that needed to be pulled, sifted, or coaxed out of the sticky layer or off a dehydrated nail plate."
With Pillowettes™, Intrinsics has created a new standard for the types of wipes used daily in spas and salons, especially for gel nail services, make-up removal and facials, and post-wax lotions and calming gels. Pillowettes™ are currently offered in boxes of 80, with 30 boxes in each case ordered.
A subsidiary of Barnhardt Manufacturing Company, Intrinsics is the premier provider of single-use spa and salon products. Headquartered in Charlotte, NC, the company delivers high-quality skin care, nails, waxing, and hair care supplies to its spa and salon customers. To learn more about Intrinsics, visit us at http://www.intrinsics.net, follow us on Twitter at https://twitter.com/Intrinsics_Mktg, or visit our Facebook page at https://www.facebook.com/intrinsics.net. You can also contact National Sales Manager, Lea Ann Cook at leaann(dot)cook(at)intrinsics(dot)net for more information.