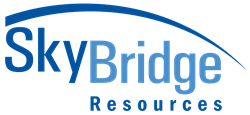 "This Expansion Represents Our Commitment to Better Serve Our Clients and Engage in New Business Development," Randy Bahlow, SkyBridge Resources President.
Marietta, GA (PRWEB) April 01, 2014
SkyBridge Resources, a premier recruiting and staffing firm, today announced the expansion of its Marietta, Georgia business location to accommodate the company's rapid growth and future development plans. The office space, located at 161 Village Parkway, Suite 7 in Marietta, Georgia, will provide capacity for increased sales and services, along with additional leadership.
"This expansion represents our commitment to better serve our clients and to engage in new business development," said SkyBridge Resources President, Randy Bahlow. "Our team is excited about the growth we are experiencing, and how this expansion will allow us to form greater personal connections and partnerships with our clients."
To accommodate the move and ensure its success, SkyBridge Resources Business Development Manager, David Clark, has transferred from the company's Tampa headquarters office location, to Marietta, Georgia to lead the expansion effort and client support.
"I'm excited about the opportunity and look forward to building on the existing relationships in the Atlanta market, as well as creating new ones," said Clark. "This expansion is part of a larger strategy to expand our geographical presence and leverage the resources available in all of our office locations."
In addition to its Marietta, Georgia office space, SkyBridge Resources has three other business locations, all of which are in the process of expanding. In late 2013, the company's Tampa, Florida headquarters was relocated to a new Tampa office space and is scheduled for an expansion, within the same building in October, 2014. SkyBridge Resources, also has a business location in Orlando, Florida slated to relocate to a larger and more visible Orlando office space in April 2014. Similar to its expansion in Marietta, Georgia, the company's fourth location in Louisville, Kentucky is also preparing for transition, with Business Development Manager Ben Mozier transferring from the Tampa office in the coming months.
"This is an exciting year for our company," said Bahlow. "Our exceptional growth, has allowed us to build on that success. We are incredibly proud, and looking forward to the opportunities associated with our future development."
About SkyBridge Resources
SkyBridge Resources is a premier provider of staffing solutions including permanent placement, temporary, contract and recruiting services. Established in 2005, SkyBridge Resources is a full-service staffing agency that aggressively develops long lasting candidate and business relationships. With strategic offices in Florida, Georgia and Kentucky, SkyBridge Resources has an ever-growing recruitment network that is ready to best serve our clients, providing the highest level of service in the industry. For more information about SkyBridge Resources, please visit our website at http://www.skybridgeresources.com "like" us on Facebook or follow us on Twitter at @SB_Resources.