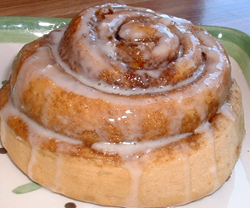 Wasilla, Alaska (PRWEB) March 31, 2014
Jamie and Grace are enjoying the life of new bakery owners and are excited to be a part of the Wasilla Community. "Nothing beats serving high quality wholesome baked goods, and delicious sandwiches made with gourmet meats," said Jamie. "Owning my own House of Bread Bakery Cafe franchise completes a goal I have had for owning a family business."
Jamie and Grace are enjoying getting to know all their customers and delivering the very best customer service and product quality. "Having grown up in a small town in Montana, I understand the need to deliver excellence to earn the good will and trust necessary for a neighborhood bakery to flourish" said Jamie. "Grace and I are a little anxious about the baking end of the business as we are not bakers by trade. However, we know good food and will not let anything less than perfect go out the door." Please stop by and take advantage of ample on-site parking to stop by for a quick breakfast to-go, or make use of comfortable dine in seating to enjoy gourmet coffee or a high-quality lunch.
About House of Bread Bakery Cafe Franchise
Sheila McCann after practicing law for six years, opened the first House of Bread Bakery Cafe in San Luis Obispo, Calif., in 1996. In 2002, she began a national franchise program that has expanded into six states. All House of Bread Bakery Cafe recipes rely on fresh, high-quality all natural ingredients. For more information, please visit the website at http://www.houseofbread.com.