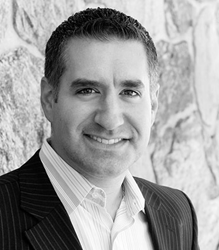 I'm looking forward to speaking at SharePointFest's inaugural New York event in June. SharePointFest draws an engaged audience looking for strategic SharePoint guidance and technical direction.
New York, New York (PRWEB) April 01, 2014
Eric Riz, a Microsoft SharePoint MVP, will lead two sessions at SharePoint Fest - NYC on June 19th and 20th as well as a workshop on June 18th at the Javits Convention Center in Manhattan.
SharePoint Fest is a two-day training conference (plus an optional day of workshops) that will have over 70 sessions spread across multiple tracks that brings together SharePoint enthusiasts and practitioners with many of the leading SharePoint experts and solution providers in the country.
Eric Riz's half day workshop:
1:00 pm Wednesday - Write the Right Requirements
Eric Riz's sessions include:
10:00 am Thursday - 10 Real Steps to SharePoint Adoption
11:20 am Friday - Is SharePoint on Your Annual Review?
Click here to register for the conference. Use code: RIZ100 to save $100 on the conference. Register early to receive Early Bird discounts.
About Eric Riz
Eric is the Executive Vice President of Concatenate, Inc. a software firm focused on maximizing SharePoint through product innovation and systems integration based in Toronto, Canada. He has worked with many Fortune 500 companies on their business adoption, change management and deployment strategies to ensure they maximize the benefits of Microsoft technologies and successfully implement SharePoint-based solutions. A thought-leader in the SharePoint business space, Eric is a sought after speaker, strategist and author of SharePoint for Decision Makers. He has developed and facilitated management and technology sessions through-out North America and addressed conferences around the world. You can follow Eric on Twitter @rizinsights and read his latest articles on http://www.ericriz.com.