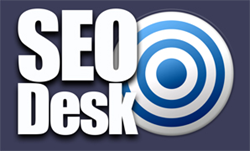 (PRWEB UK) 6 April 2014
Ross Cycles, a leading independent bike store in Surrey, is pleased to announce the launch of one to one workshops. The firm understands the importance of looking after a bike properly, and they are keen to provide guidance and assistance to cyclists of all ages and of all backgrounds. This is why the firm is happy to offer one to one specialist workshop training in a wide variety of biking techniques and practices. The firm is currently offering one to one training with respect to looking after gears, but the cycle shop hopes to roll out a wide range of tutorial services to cyclists.
Ross Cycles was established with the aim of being different to the other bike stores in the community. The team believe that cycling is open to everyone and that there should be no limits on who can enjoy cycling. Some bike shops in the community were aimed at the elite cyclists and professionals with many amateur or novice cyclists feeling that they had no place to turn to for proper guidance and advice. This was the situation that led to the formation of Ross Cycles, and the firm is still keen to provide as much guidance and support to cyclists of all ages and skill levels as possible.
While the company offers a broad range of bikes and cycling accessories online and in store, the firm is possibly best known for the services they provide. Anyone looking to benefit from the best value for money bike repairs Redhill has to offer should find that Ross Cycles is the company to trust. The firm employs a number of cycling fanatics who have considerable experience in carrying out repair and maintenance work on bikes. It is extremely important to ensure a bike is maintained in excellent condition, and this is where relying professionals can make all the difference.
With the firm recognised as being the best bike shop Croydon has to offer, there is no shortage of products or assistance on offer. With an increasing number of people looking to cycling for health benefits as well as saving money and the environment, there is no doubt that cycling is an activity that is on the rise in the UK. It is necessary to be able to look after a bike and the related equipment properly, which is why Ross Cycles is keen to offer as much training and guidance as possible. The new one to one workshop sessions offered by the company is just the starting point when it comes to helping cyclists stay in control of their bike at all times.
About Ross Cycles:
Ross Cycles was established in 2005 and promised to provide the best level of guidance and support to cyclists of all ages, skill levels and backgrounds. The firm believes that they still offer this high level of service to cyclists as well as providing an extensive range of bikes and cycling accessories.