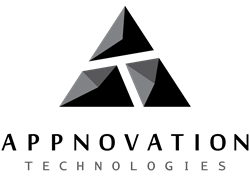 It's a great honour and privilege to be recognized along side some of the top talent in BC.
Vancouver, BC (PRWEB) April 02, 2014
Appnovation Technologies is proud to announce that their CEO, Arnold Leung, has been named to BC Business' inaugural Top 30 Under 30 list for 2014. BC Business' intent in creating the list is to celebrate "BC's young guns who excel in their respective industries, give back to their community and planet and who will lead business in (BC) for years to come."
The concept was well received with hundreds of nominations submitted from across the province. "There's a lot of talent rising in the ranks right now", says Matt O'Grady, Editor-in-Chief of BC Business. "Narrowing it down to 30 was a difficult task, but we're thrilled to have published an exceptional inaugural list of young men and women".
Leung is the sole founder of Vancouver based Appnovation Technologies and started the company straight after graduating from the UBC Sauder School of Business in 2007. Since then the IT services firm has opened offices in Atlanta, London and Montreal and currently holds a workforce of over 100 full time employees worldwide. The 28-year-old entrepreneur has been recognized for his outstanding achievements with his company previously winning Business Development Bank of Canada's "Young Entrepreneur of the Year" for BC in 2011 and being named to Business in Vancouver's "Top 40 Under 40" list in 2010.
"It's a great honour and privilege to be recognized along side some of the top talent in BC," says Leung. "There's a great variety of industries and backgrounds between all of us and I hope it encourages future generations of British Columbians to strive to be the best no matter what they decide to pursue."
To celebrate this group of over-achievers, BC Business will host their first annual 30 Under 30 event on April 30th at 130 West in Vancouver where attendees can network with and glean from tomorrow's most talented leaders.
About BC Business
Published for more than 40 years, BC Business is British Columbia's foremost business authority and the most widely read business publication in the province. Focusing exclusively on business in British Columbia, BC Business provides unparalleled behind-the-scenes coverage, chronicling major deals and putting faces to the major players. BC Business is published by Canada Wide Media Limited, the largest independent publisher in Western Canada.
About Appnovation Technologies
Appnovation builds web, intranet and mobile applications using the open source stack. We specialize in Drupal, Alfresco, HTML5 frameworks, Hadoop, MongoDB and MuleSoft. Our Drupal development experience focuses on the development of corporate, community and E-Commerce web sites. Our Alfresco expertise focuses on the creation of content rich web sites with complex publishing controls. Our mobile development experience focuses on using HTML5 technologies to deliver both native and web applications to any mobile platform including iOS, Blackberry, Microsoft mobile and Android devices.
For more information regarding Appnovation Technologies, please visit http://www.appnovation.com.
Media Contact:
Isabel da Costa, Marketing Manager
Appnovation Technologies
604-568-0313 ext 112
isabel(at)appnovation(dot)com
http://www.appnovation.com