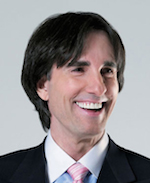 When you live in line with your highest values, you're inspired from within.
Wayne, PA (PRWEB) April 01, 2014
BetterWorldians Radio today announced that Dr. John Demartini, author of The Values Factor, was a guest on the weekly Internet radio show. BetterWorldians Radio inspires with the people and ideas that are making the world a better place. The show featuring Dr. Demartini aired on Thursday, March 27th and is now available via podcast on the VoiceAmerica Variety Channel (http://BetterWorldiansRadio.com).
Dr. Demartini discussed the lessons he shares in his book, The Values Factor. Demartini told listeners how to identify their highest values. He said that's the first step toward a happier, more fulfilling life. "Every human being has a unique set of values. When you live in line with your highest values, you're inspired from within," explained Demartini.
BetterWorldians Radio co-host Ray Hansell said, "In his book, The Values Factor, Dr. Demartini outlines specific techniques that help people figure out what they want in life and how to get it. He travels the world 360 days a year to share his methods and as a result has helped countless people change their own lives. He is truly an exceptional BetterWorldian."
BetterWorldians Radio airs live on Thursdays at 11 a.m. EST on the VoiceAmerica Variety Channel and has featured guests such as best-selling author Dr. Stephen Post (Why Good Things Happen to Good People), Tom Ziglar (CEO, Ziglar, Inc.), and Dr. Rick Hanson (Hardwiring Happiness). To access the show, log on to BetterWorldiansRadio.com. All shows will be available in the BetterWorldians content library on the VoiceAmerica Variety Channel for on-demand and podcast download.
About Dr. John Demartini:
Dr. John Demartini is considered one of the world's leading authorities on human behavior and personal empowerment. The knowledge he shares is a culmination of 42 years of cross-disciplinary research. As an educator he travels full time around the world teaching people how to be more self-governed and empowered in all areas of their lives. He teaches them how to develop their potential, clarify their life and career direction and live inspired and fulfilled lives. Find out more at DrDemartini.com.
About BetterWorldians Radio:
BetterWorldians Radio is a weekly Internet radio broadcast on the VoiceAmerica Talk Radio network that has provided a platform for some of the most inspiring people and organizations in our world today. BetterWorldians Radio is hosted by Ray, MarySue and Gregory Hansell, the family team that created the popular game on Facebook, A Better World. This game rewards players for doing good deeds while helping to raise money and awareness for charities. Over 2.5 million people have performed over 14 million good deeds in A Better World to date. BetterWorldians Radio is broadcast from Wayne, PA. A Better World recently launched a worldwide Campaign for Kindness with the release of an animated video, http://ColorWithKindness.com. When the video reaches 1,000,000 views, A Better World will fund surgeries allowing ten children to walk for the first time.
Media Contact:
Caitlin McKay
BetterWorldians Radio
610-902-0080 x129
cmckay(at)toonups(dot)com